Video Licks: Nothing Beats IMPROV IN A BASEMENT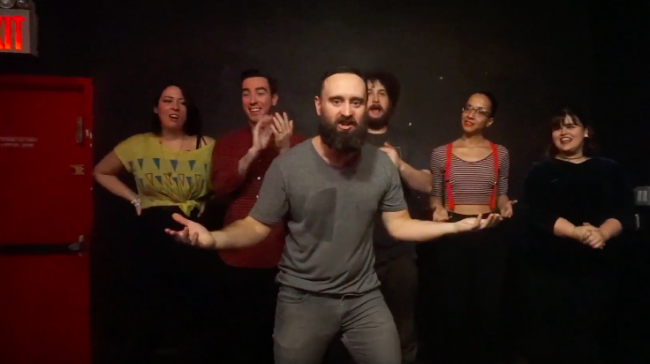 Believe it or not, there are some folks that just don't get improv. *Shocked face* I mean, what's up with that? Let's ignore the skeptical for once, kids. Instead, we'll burrow down deep into what makes improv so great. Watch as Matt Vita & The Shipwrecks break down the genre to it's most basic form. Enjoy the catchy tune IMPROV IN A BASEMENT! also, carpe diem!
This song was written by Matt Vita, performed By Matt Vita & The Shipwrecks, and recorded by Captain Wiggles at The Oyster Ditch: A Completely Legit Recording Studio. The video was shot & directed by Christina Georgandis & Mark Dudzinski, edited by Christina Georgandis, and features Matt Vita, Shon Arieh-Lerer, Mary Nevada Racine, James Moriarty, Jacob Halberg, Hannah Bell, Kendall Keener, Aaron Weininger, Tim Raccine, DJ $ally Gorgeuo$, Steve Ling, Clinton Bome, and Roberto De Jesus.
Mentions: Follow @NatPetersNYC on Twitter for no particularly reason, other than you love improv. Also, check out @BigDawgNY1 on IG.