Quick Dish NY: ROBERT MOSES Vs EVERYBODY 5.11 & 5.12 at MuchMore's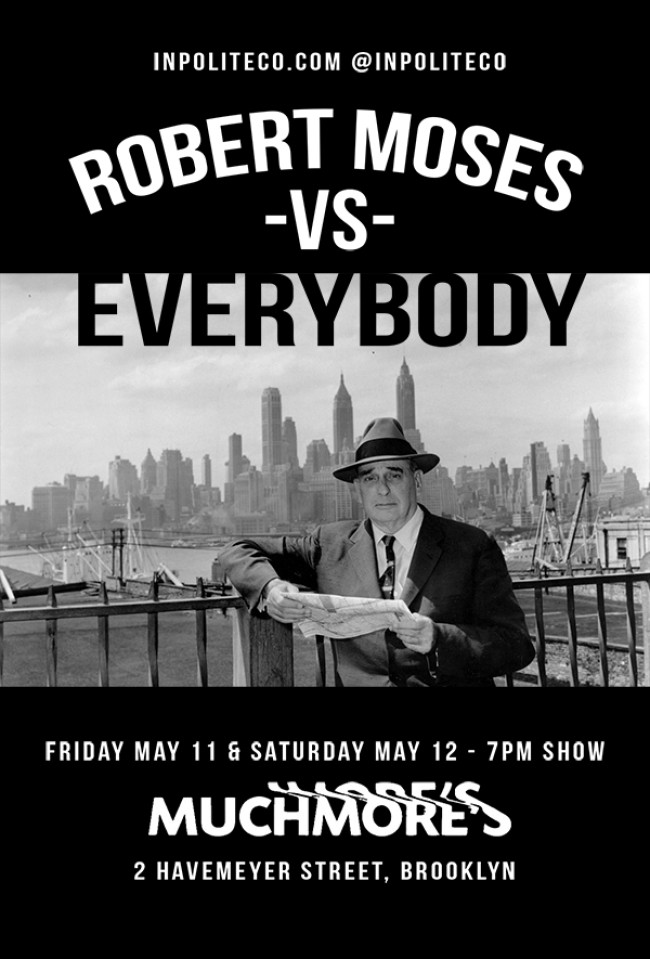 For two glorious evenings, Friday May 11th and Saturday May 12, you have the chance to immerse yourself in New York City history. OK, that may not sound all that enticing until you learn there will be heavy comedic spin involved. Goooo on. Robert Moses Vs. Everybody invites you into the world of NYC's Master builder Robert Moses, star of "The Power Broker", "Citizen Jane", and "Body Heat." His unauthorized life story will be presented to you by these loose with the facts, uninformed citizens:
Sam Weiss
Bryce Craver
Sam Strelitz
Andrei Alupului
Matt Giroveanu
Laura Thomas
Melissa Morrissey
with writing and direction by Jonathan Doyle
These close to the truth tellers laugh in the face of libel! Come learn the greatest tale of urban development ever told! Parks, and playground, and bridges, oh my!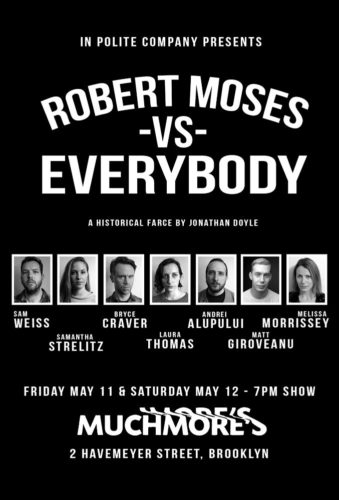 Mentions: Each show @ 7pm. Suggested $5 donation. Seating is first-come, first served. MuchMore's is located at 2 Havemeyer St, Brooklyn, NY 11211. Follow Jonathan Doyle on Twitter @inpoliteco.