Tasty News LA: The First Annual Eggemon Comedy Festival May 11-13 in Mid City West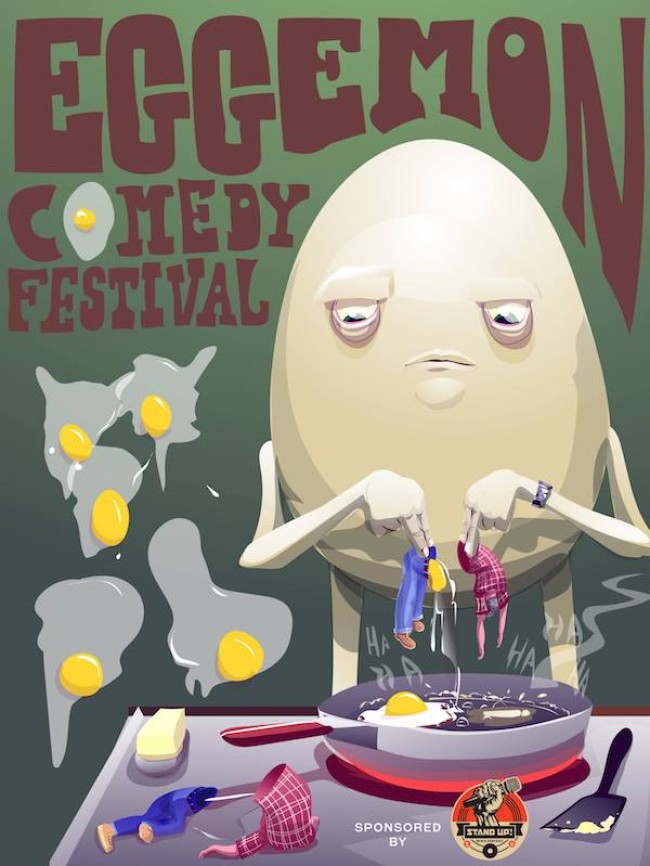 Are you ready for three days of certified fresh comedy this May? Then get ready for the First Annual EGGEMON COMEDY FESTIVAL happening May 11-13 in the heart of Mid-City West, LA! If you are wondering about the name, the host of the fest, comedian, comic book creator, podcast host, and storyteller Danny Lobell (This American Life, TEDx Talk, WTF with Marc Maron, The Howard Stern Wrap Up Show), is an animal lover and the proud owner of pet chickens. Serendipitously, there will be many a feathery friend roaming the yard of the "private outdoor oasis" that is EGGEMON. You will see over 30 comedians at this event, featuring familiar names like Todd Glass, Erica Rhodes, Daniel Lobell, Mark Schiff, Carmen Morales, Matt Leib, and Jessie Kahnweiler. In addition to stupendous headliners, you will be treated to a Stand Up! Records showcase, a Mother's Day show, food vendors including vegan and dumpling food booths, complimentary drinks, a lounge area, and photo ops with your pals. You will be able to purchase individual tickets for Friday, Saturday, or Sunday, or purchase for the entire weekend. We promise you won't be able to stop "cracking" up at this fest. Be there!
Mentions: For more information go to eggemon.com. Address to be provided upon purchase of tickets.