Tasty News: Traveling Road Show for Fans ADULT SWIM on THE GREEN Starts 5.31 in Miami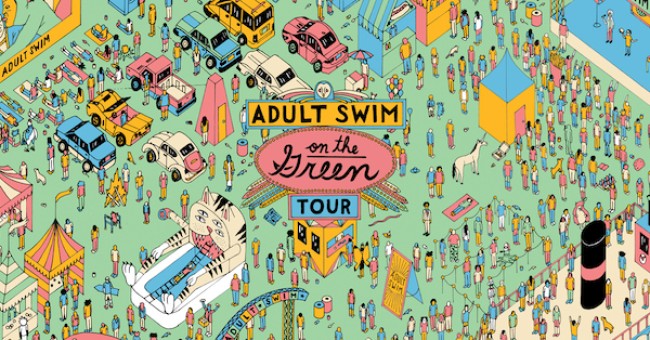 Are you over spring already and ready for some 2018 summer vibes? Starting this May, get your taste of ADULT SWIM on THE GREEN. The traveling road show will offer Adult Swim fans a unique pop-up outdoor screening event and more from the network known for hit series like Rick and Morty, Robot Chicken and The Eric Andre Show. The tour will make stops ranging from Charleston, SC to Minneapolis, MN. This year the tour will be hosted by comedian Zack Fox and will be featuring a beer and wine garden, new games and activities like the GEICO® Gecko pond (where they can score Adult Swim freebies), plus local vendors. Fans will also be able to get their mitts on exclusive Adult Swim merch NOT SOLD in stores or online. With the On The Green Package upgrade, fans can get unlimited popcorn, exclusive giveaways and their very own lawn chair to enjoy the screening. More about that screening! Prepare yourself for free promotional screening of "Things You May Have Never Seen!" You'll also get a sneak peek of what's to come, including unaired Adult Swim episodes, never-before-seen pilots, specials and more Williams Street favorites all shown on an epic custom LED wall. Check out the growing list of stops below:

Grab your vouchers, STAT!
Mentions: More 2018 Adult Swim on The Green details at adultswimpresents.com! Admission is free for guests 18 years +. Entry confirmed with purchase of a concessions voucher good towards 1 free popcorn and soda.