Quick Dish NY: QUICKIE FEST One Minute Movie Festival 6.3 at Anthology Film Archives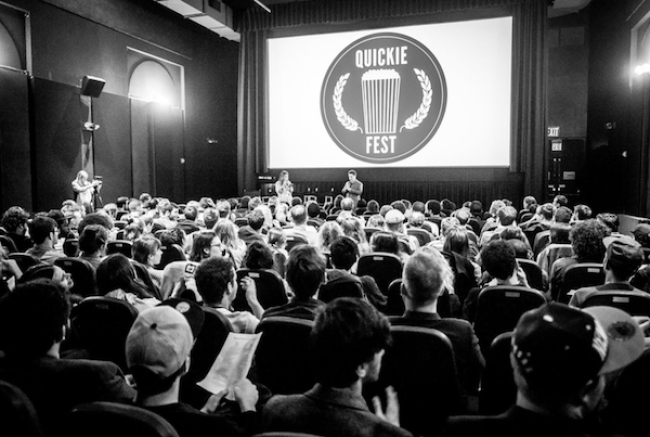 Tired of debating "Yanny" or "Laurel" with your peers? (Im on the "Laurel" team BTW.) Then stop trying to figure out who's right (me) and snatch up your tickets for QUICK FEST. Created by Mike Muntner and Anna Roisman in 2016, the One Minute Movie Festival showcases the best short-form videos in the city and winners are chosen by the audience and a Special Jury. The Special Jury is made up of professionals in the industry including Directors, Producers, Actors, Artists, Comedians and Musicians. This year the Special Jury includes:
Lauren Ashley Smith, Head Writer of the critically acclaimed "The Rundown with Robin Thede" on BET.
Standup-comic, author and host of NPR's Ask Me Another, Ophira Eisenberg
Vice President & Managing Editor of Content at BET Digital Jermaine Hall
In addition, to the judging, there is an opening reception at the start of the evening (with refreshments
from Jose Cuervo & Sixpoint included) and an intermission for vaping in the bathroom. J/K! At the end of the viewing (~60 1 minute movies will play), the special jury and the audience vote, and awards are then presented. Did I mention there are cash prizes and trophies involved? Winning! This year's fest happens Sunday, June 3rd at the Anthology Film Archives in the East Village. Have your ears examined and be there for cinematic thrills!
Mentions: Show 7:00 PM – 10:00 PM EDT. Buy $16 tickets in advance. Anthology Film Archives is located at 32 2nd Avenue, New York, NY 10003. More info at www.quickiefest.com.