Tasty News: Have A Listen to This Time Travel Track from DANNY SOLOMON's Upcoming Album GENIUS Out 6.15 on Audible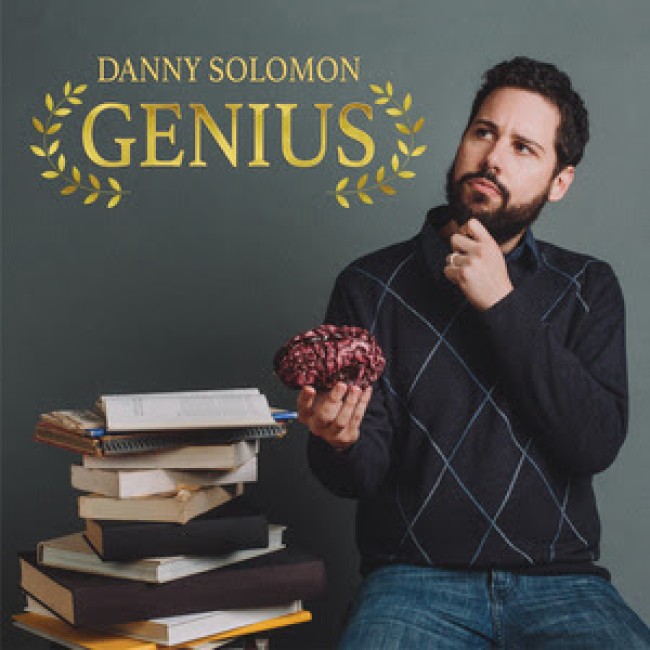 And I thought the deliciously tangled web that is the German Netflix thriller Dark was the best mind-altering time travel entertainment out there. Forget the missing children, sinister priests, and family secrets, this track off of DANNY SOLOMON's upcoming album GENIUS, will REALLY have you pondering the future and ALL your deleted e-mails.
A little more about Solomon before we get into the meat of that awesome track. This LA comedian first became a writer for shows across multiple comedy networks, like Comedy Central, Adult Swim, FXX, MTV and more. A few of the projects he's been involved, that you will totally recognize, include the animated shows Lucas Bros Moving Co. and Major Lazer, the Comedy Central series 300 Sunnyside, and the upcoming season of Ridiculousness. In the stand-up arena, Solomon has been featured on Coming to the Stage on Hulu, as well as The Meltdown and Put Your Hands Together.
Now back to "Time Travel and Spam E-mail." In this track, we learn from Danny' readings that nanotechnology science has become so advanced, time travel may be a reality in the next 50 years. Expanding upon this premise, Danny imagines using this realized concept as a warning system to one's past self. He takes it one step further, relating it to all that spam that currently clogs your inbox. I KNEW it would all have a deeper relevance someday! Enjoy! (WARNING: Some NSFW nether region talk)
Mentions: Genius is out on Audible June 15th! Follow Danny on Twitter!