Video Licks: Superheroes Just Can't Get a Break in The Animated Pilot of 'The MANCHILDREN Show'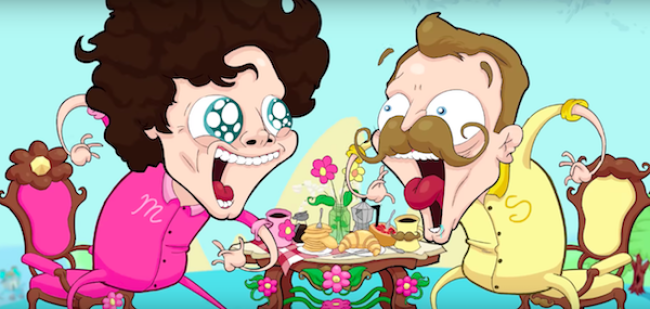 Have been you popping with glee at all the Electronic Entertainment Expo announcements? Well, while you drool over coming attractions, get even happier with this made for your eyeballs ditty featuring Matt Kiel and Sethward. The animated & live-action ManChildren Show pilot features two superheroes just trying to enjoy a day off from their world saving duties. Enjoy! You getting Ren & Stimpy vibes, too?
The pilot also features narrarator) Blake Rosier, Cindy Paola, Chad LeBaron, Mark Sipka, Grace Lusk, and Igor Hiller.
Mentions: Get your Matt Kiel fix HERE. Click THERE for some Sethward time.