Video Licks: It's Eye Rolls and Confections with 'The Dutiful Cop' from KOUSHIK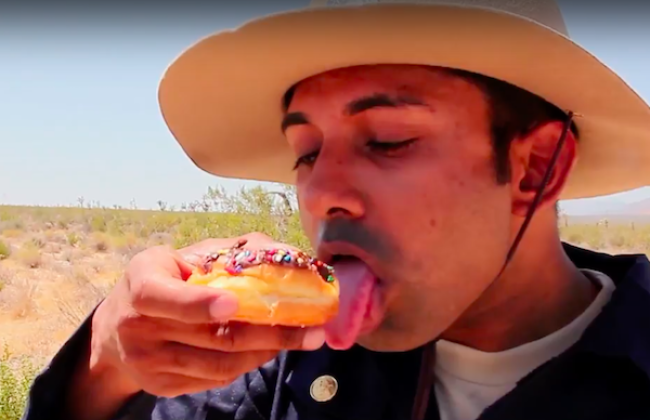 The holiday has already started in my head, but that's not stopping me from bringing you the videos that tweak your neurons. You should probably look for a deeper meaning in this KOUSHIK sketch, but I couldn't help drifting toward the promise of delectable donuts after a viewing. Whether you see a cry for social change or a future stop to Krispy Kreme, this is the video for you! Enjoy The Dutiful Cop at INDIAN in HOLLYWOOD.
This vid was created and written by KOUSHIK; directed, filmed and edited by Sreejith Nair; and featuring KOUSHIK & TK Richardson.
Mentions: Watch more KOUSHIK content at INDIAN in HOLLYWOOD! Happy 4th!