Quick Dish NY: LAUNDRY NIGHT Comedy Show 7.17 at The Bitter End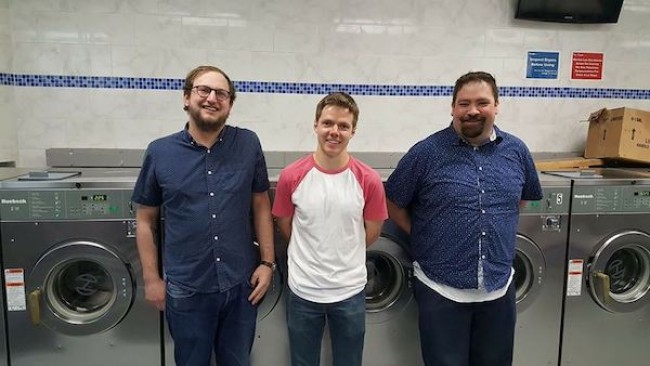 Does fresh laundry give you allergies? If not, then you are in luck! Tuesday, July 17th at Greenwich Village's The Bitter End, Max Fine, Donnie Sengstack and John Rosenberger bring you LAUNDRY NIGHT comedy. No, they won't make you sniff detergent (I think), but they will be featuring these stupendous comics at NY's oldest rock club:
Mark Normand (Conan)
Liz Miele (Comedy Central)
Tom Russell (Atlanta)
Jamie Loftus (Buzzfeed)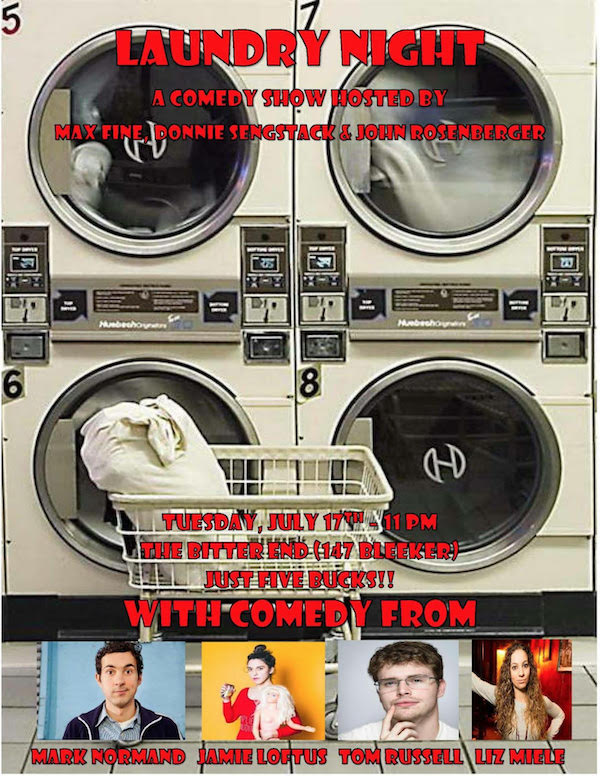 Be there, for Downey fresh fun!
Mentions: Show 11pm. $5. The Bitter End is located at 147 Bleecker Street (between Thompson and LaGuardia)
New York City, NY 10012. More info on directions HERE.