Video Licks: 'All The Tinder Ladies' Just Need a Break from The Emotional Turmoil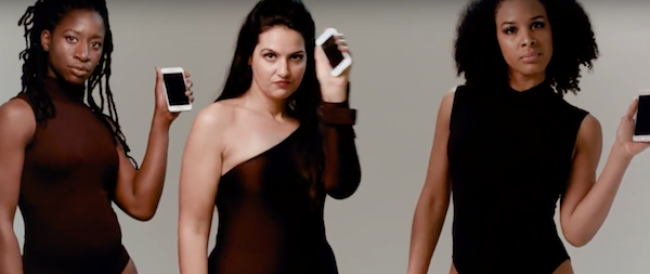 Pssst…come closer, a little closer. OK ladies, if you've tried out online dating and lived to tell about, you need to see this new parody from writer/producer/comedian Jaqueline Pereda. Nobody represents female empowerment better than Beyoncé, so it's only fitting her "Single Ladies" tune should be the inspiration for a video that implores those Tinder dudes to not be SOOOOO creepy and just go on a pleasant date and not send us off the emotional cliff, for once! Relax and enjoy All The Tinder Ladies!
This video was written, produced and directed by Jacqueline Pereda; shot and edited by Chase Kuertz; and stars Bibi Mama, Maryam Abdul-Qawiyy, Manu Menon, Chris Cook and Joseph Lymous.
Mentions: Watch more delish content from Pereda HERE! Follow her on Twitter & Ig.