Tasty News: Change Your Passwords AFTER You Listen To This Track from JAY & EYTAN's Upcoming Comedy Album 'SO BUSY, SO TIRED'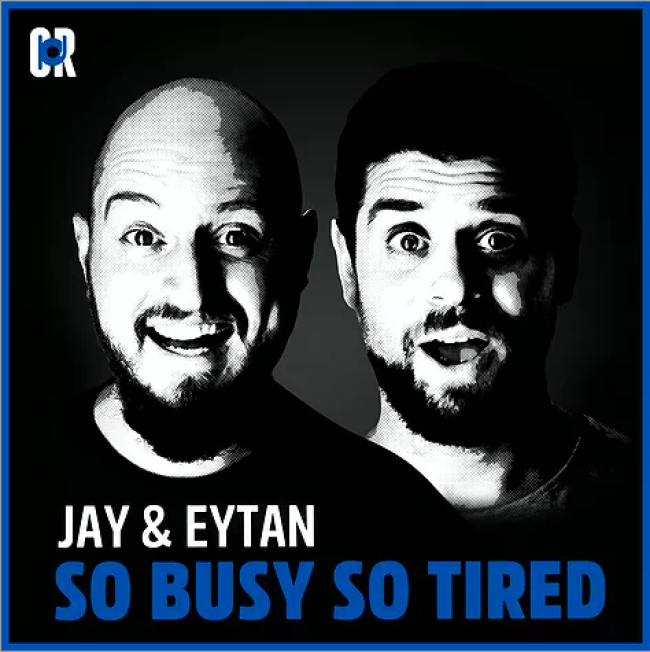 Transplants from Toronto to New York, professional sketch comics and award-winning filmmakers Jay Wells L'Ecuyer & Eytan Millstone, AKA Jay & Etan, have a brand NEW album coming out this August. Their debut album, 'All Growed Up', reached #1 on the iTunes Comedy Charts in '16, which you may have heard on Sirius XM Radio. You might also be familiar with their web series 'Meat Pie' (the first episode won the Audience Choice Award at the New York No Limits Film Fest) and their YouTube channel, 'YouTube Comment Theater', which reached over 10,000 subscribers and 1 million video views, where YT comments are dramatically re-enacted. Their latest installment of the Jay & Eytan web series, 'Night Light' recently premiered at The New York Short Film Festival and Portland Comedy Film Festival.
The upcoming album, SO BUSY, SO TIRED, features sketches by the comedy duo which focus on those things that go along with being in your 30s, including surge pricing, one star Yelp ratings, Google Maps woes, and what it is to be a millennial bro. Because you've been good comedy website readers, we are previewing a track just for you (OK, maybe a million other ppl) in which giving out the Wifi Password at party becomes the most painful process ever. The album will be available for pre-sale August 3rd and out (wherever albums are sold or streamed August 10th, on independent record label Comedy Records. If you are in the NYC area, don't miss the album release show August 6th at the NY Comedy Club! Enjoy the track, kids!