Quick Dish LA: Kristen Studard's PROLONGED EYE CONTACT August 23-25 at Lyric Hyperion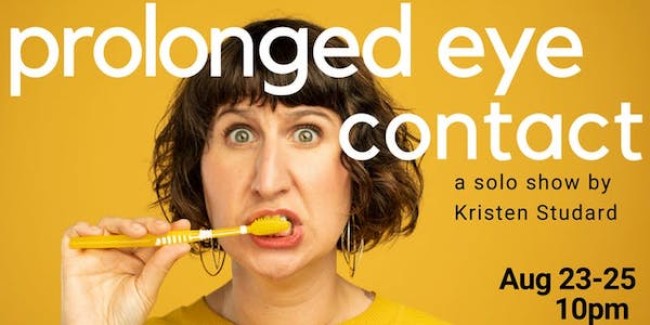 Are you ready to be seen? Maybe not something you're asked on the daily, but still an interesting question. August 23rd, 24th and 25th at The Lyric Hyperion Theatre, Los Angeles comedian, by way of Chicago, Kristen Studard (SF Sketchfest, The Mindy Project, rides a unicorn in hat Icebreakers commercial), brings you her interactive solo show PROLOGONGED EYE CONTACT where she tries to deeply connect to the audience through "a series of characters, a game show, and an erotic encounter with a bee." Yikes, I'm allergic (to the bee)! Kristen is only interested in monogamous love from her audience, and is willing to open her heart to her adorers for one special evening. Will souls connect? Only one way to find out!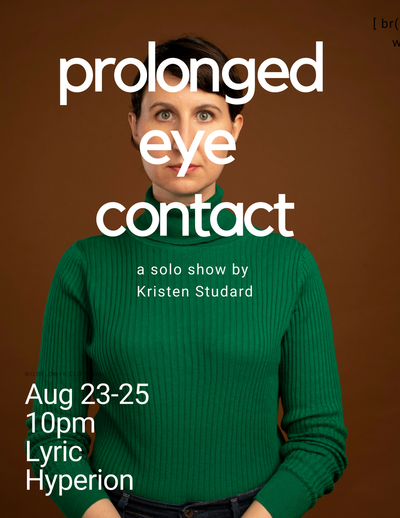 Mentions: Show 10pm. Buy $10 tickets HERE. The Lyric Hyperion Theatre is located at 2106 Hyperion Ave, Los Angeles, CA 90027. Follow Kristen on Twitter & Instagram!