Quick Dish LA: IDIOTS COMEDY 9.5 at The Clubhouse with Scott Thompson & More!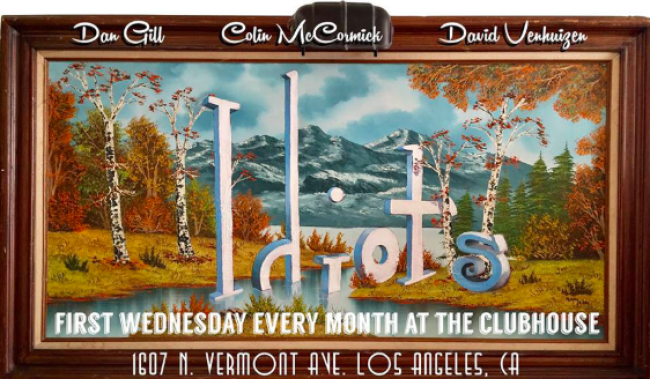 Well kids, Cake Mama has injured herself in probably the stupidest way imaginable. Let's just summarize it as cat + lipstick meets foot + hard object. (No, I did not put lipstick on the cat. She applied it herself. She's gifted like that.) Anyhoo, my other digits still work so let me tell you about the next IDIOTS Comedy. Yes, I know, fitting. Wednesday, September 5th at The Clubhouse, come see this holy grail of lineups:
Scott Thompson (Kids in the Hall)
Chris Garcia (Comedy Central)
Amy Miller (VICELAND)
Greta Titelman (Lady Lovin)
Chase Bernstein (Last Comic Standing)
Kevin Camia
& the boys David Venhuizen, Dan Gill & Colin McCormick!
Start your September off right (and don't chase painted cats). GO!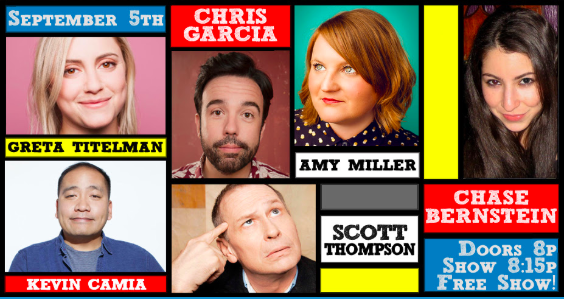 Mentions: Show 8pm. FREE. BYOB or suggested donation appreciated for spirits. The Clubhouse is located at 1607 N Vermont Ave., LA, CA 90027.