Tasty News: Listen To A Funny, Inspirational Track off BRIAN BABYLON'S Upcoming Album 'Babylon Ball Z'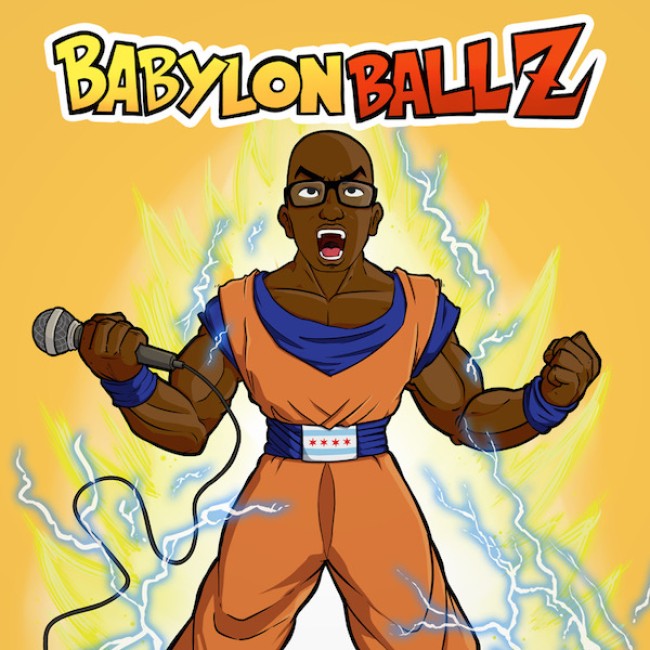 Alert the presses! Oh, wait that's me. Kids, this Friday, September 28th BRIAN BABYLON releases his debut full-length comedy album, Babylon Ball Z, on Blonde Medicine. The self proclaimed "Prince of Bronzeville" is a bonafide fixture in Chicago's comedy community and has made a name for himself outside the windy city as well. He was a finalist in the New York Comedy Contest, appeared in the Comedy Central South Beach Comedy Festival, joined the production team for the Comedy Central Show Why? with Hannibal Buress when he moved to LA, has appeared on Season 3 of Inside Amy Schumer, and has entertained us on the popular NPR weekly news quiz show Wait Wait… Don't Tell Me!
Babylon's upcoming album is filled with wild anecdotes, observations, and clever callbacks covering a wide range of topics including hopes of owning Budweiser Clydesdales, questioning faith, banjo fears, child ghosts, the wonders of anti-aging cream, what happens when you watch too much History channel, the misuse of the word "ghetto," Babylon's cousin's wild business escapades, and of course the track we have for you today. Listen as Babylon describes what it's like to reach rock bottom. Let's just say it's only uphill from there! Enjoy My "No Mas" Moment!
Mentions: Pick up the album on Blonde Medicine. Brian will be hosting True/False Festival's marquee event & game show, Gimme Truth! in Los Angeles Tonight at the Montalban Theater in Hollywood. Friday, he'll be in Chicago for his album's official release party before heading east to New York for a string of dates in the first week of October. More info HERE. Follow Brian on Twitter, Facebook, Instagram, & Tumblr.