Video Licks: Watch This MUST-SEE PSA from Femmebot PhD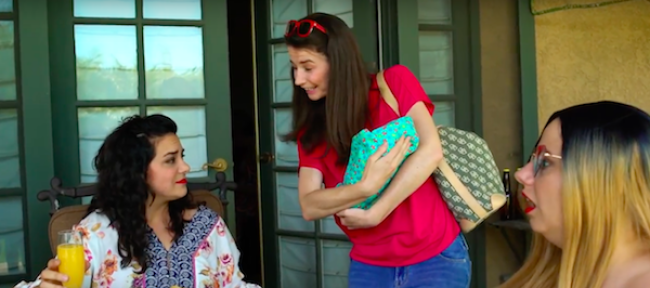 Bringing your baby to brunch could be a matter of life… or death. In this vital PSA from Femmebot PhD a group of friends doing some relaxing brunching are interrupted by a scene they didn't expect. Yes, their pal has gone off and had a baby and decided to take said infant to BRUNCH! How dare! Watch as the gals must guard this tiny bundle with their life as the mother deals with her Lyft. Enjoy Brunch is Cool, Babies Are Lame!
This sketch was written by Julia Bartlett, directed By Kandice Martellaro, and features Matt Wells, Nicky Urban, Kate Rappoport, Jessica Amal, Julia Bartlett, Andra Moldav, Max McCann, & Kandice Martellaro.
Mentions: Watch more from Femmebot PhD HERE!