Quick Dish NY: LAUGH THROUGH THE PAIN 10.17 at Q.E.D. A Place to Show & Tell
What was it that Monty Python bunch sang? Oh yes,
Life's a piece of sh*t
When you look at it
Life's a laugh and death's a joke, it's true
You'll see it's all a show
Keep 'em laughing as you go
Just remember that the last laugh is on you
Well kids, Life of Brian isn't the only place you can Always Look on the Bright Side of Life. Wednesday, October 17th at Q.E.D. in Astoria, you can Laugh Through the Pain. Once a month, comics get to joke about the darker, sad side of life. You know, like death, heartbreak, and general stuff that's usually a giant bummer. Instead of wallowing in that misery, why not use the power of comedy to get through it! There's nothing like a few uncomfortable jokes that will get everyone relating to your agonizing experiences. It's time to gab because "Life is sad. Laugh it off." The lineup to bring a smile to your face includes
Jay Jurden (StandUp NY NBC Finalist)
Sara Hennessey (JFL)
Lucas Connolly (Comedy Central)
Emily Walsh (Comedy Mob Festival Winner)
Gregory Hall (2018 NYC's Comics to Watch)
hosted by me, Chloe Holmes, with special guest co-host Kelsey Claire Hagan.
Now go watch this viral song while you wait to get cathartic. GO!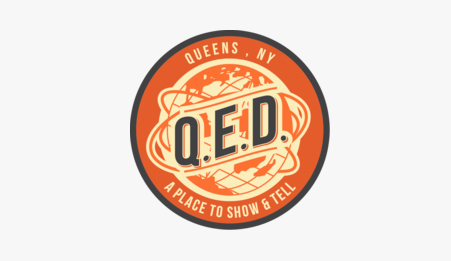 Mentions: Show 7:30pm. Tickets HERE. QED Astoria is located at 27-16 23rd Avenue, Astoria, NY 11105. Chloe Holmes is a stand up comedian and writer based in New York City who specializes "in True-to-Life honest, and often Self-Deprecating humor."