Quick Dish NY: ONE UP! Storytelling Challenge 11.21 at UNDER St Marks Theater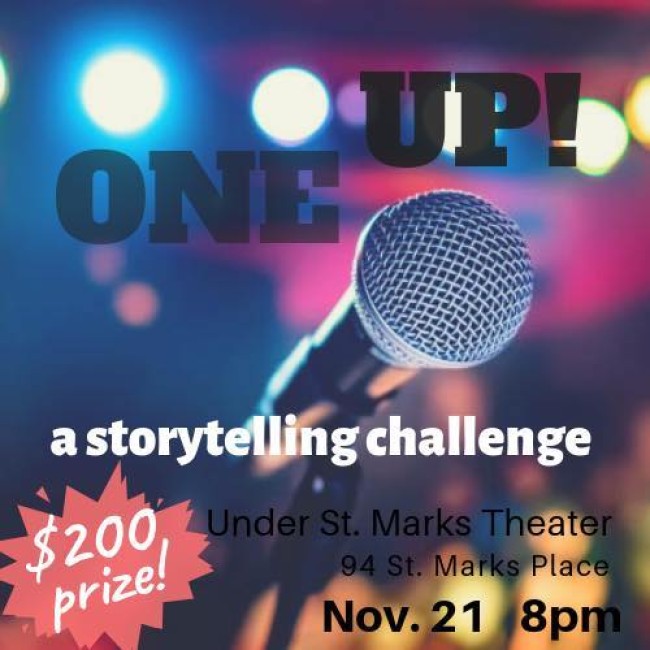 Do you like storytelling and cash money? Well, this is your chance to listen to some great stories and possibly come home with a giant wad in your pocket. Yes, we know, some of you already have one. Stop bragging! ONE UP! is a fast-paced, comedic storytelling competition hosted by Courtney Boxwell Taback that will take place at UNDER St Marks Theatre Wednesday, November 21st. Yes, that's Thanksgiving Eve! You can watch and laugh as the stories unfold and even join the game as everyone tries to "one up" each other on a themed story. There will be a $200 prize (or Courtney's cut of the door, whichever is higher) awarded for the one who "ups" the whole lot. Now that's nothing to sneeze at! Come join in on the pre-holiday fun in just one week!
Mentions: Show 8pm. Buy $10 tickets HERE. Use promo code ONEUP5 for half price tickets. Under St. Marks Theater is located at 94 St Marks Place, New York, NY 10009.