Video Licks: SOUTH PARK Takes on Amazon in An All-New Episode Airing This Wednesday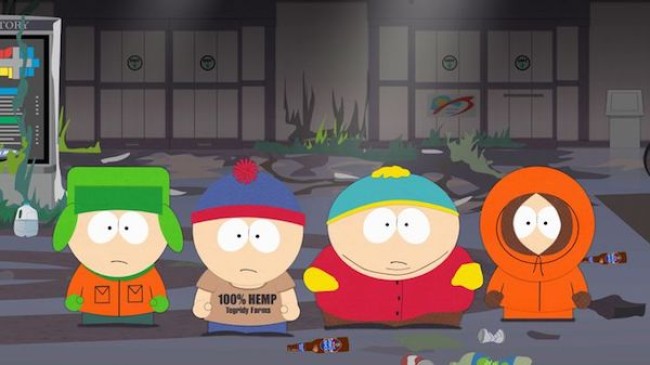 With the news that giant internet retailer Amazon has selected Queens, NY and Crystal City, Virginia for its HQ2 corporate headquarters, it was only a matter of time before SOUTH PARK would have some fun with the subject matter. Check out the trailer for the ALL-NEW episode called "Unfulfilled." Watch as the citizens of South Park reap the benefits of the new Amazon Fulfillment Center in town. It's all good, until the strikes begin and your Amazon Prime membership is at stake. Enjoy!
Mentions: Watch the new episode THIS Wednesday at 10:00 p.m. ET/PT on Comedy Central. "All-new episodes from this season will be available to stream in HD exclusively on South Park Studios and Hulu the day after they premiere." Feature image c/o Comedy Central.