Tasty News: Bill Burr and His Buddy Conan Bond over Ginger Locks & Burt Reynolds Envy on A New CONAN O'BRIEN NEEDS A FRIEND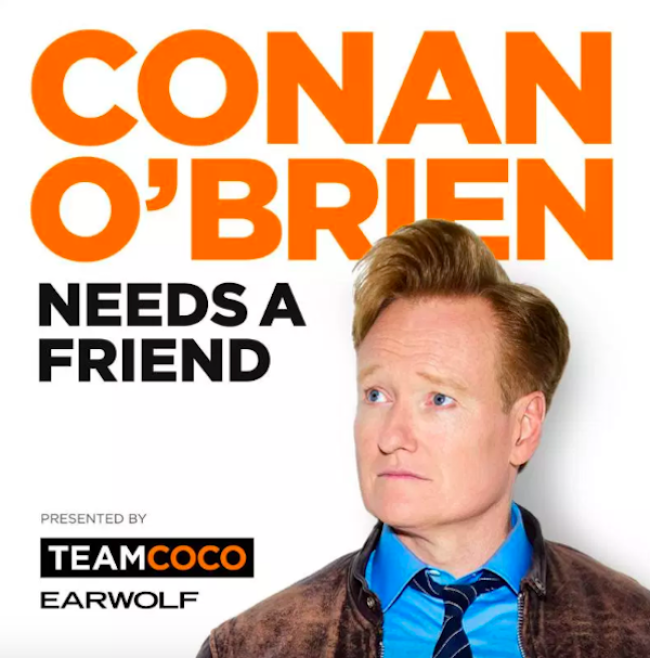 In the end will there be zero crime and just people going on each other's podcasts til the bitter end? This notion and many more are discussed by Late Night vet Conan O'Brien and his guest Bill Burr on the third installment of CONAN O'BRIEN NEEDS A FRIEND. For more than two decades, O'Brien has interviewed a lion's share of guests, but never really made deep, long lasting friendships. Well, through the power of podcasting he can now reach out to these future bffs. The first two episodes, Conan talked with Will Ferrell and Kristen Bell. Can he make the leap from interviewer to forever pal with one of comedy's funniest stand-ups? Only one way to find out! Episode three starts off with Burr and O'Brien reminiscing about their favorite late night shows and guests, as well as the long lost art of being an outstanding panel guest. The two go on to discuss their shared hatred of all the attention their kids enjoy versus their own childhoods as kids in a large families. Burr shares his life-changing breakthrough as he discusses the imbalance in his own husband/wife relationship. He also gets into how much he looked up to those 70s and 80s men with the dark hair and full mustaches, having had to fend off bullies due to his own ginger looks. From there, the two gets into conspiracy theories and Bildeburg Group talks. Heavy stuff! You must also listen to Burr getting into it with producer Matt Gourley over trying appropriate his red-headed world, as well as getting the Pokémon 411 on listener questions with Conan and his assistant Sona Movsesian. Happy listening!
Mentions: Get our own fan questions answered by calling the show's voicemail at (323) 451-2821. Listen to previous episodes HERE! Visit TeamCoco.com for Conan videos, tour dates and more!