Video Licks: 30-Year-Old Comedian Reads Diary From her Early-20s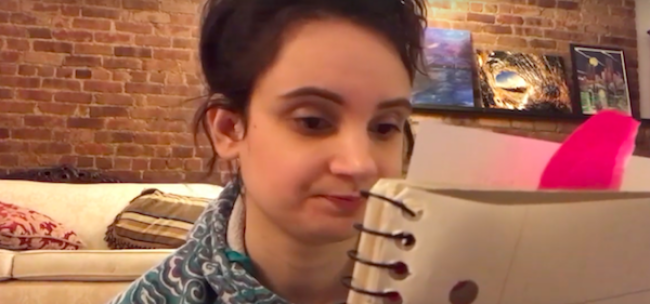 What?!!! I didn't get invited to any big Hollywood NYE parties this year? Their loss! No bother, at least I got to watch the seriously talented NY comedian LAURA MERLI reveal how far she's come from those post-graduate days of living at home, surviving dead-end jobs, and seeking out validation through romantic (or not so much) encounters. They say it gets better, and in this case, the journey may be the best part of it. Enjoy Reading my diary from 2010!
Mentions: Watch more nostaligia-inspired hilarity from LAURA MERLI HERE!