Video Licks: Love Hurts in a New Episode of BITSY GETS A JOB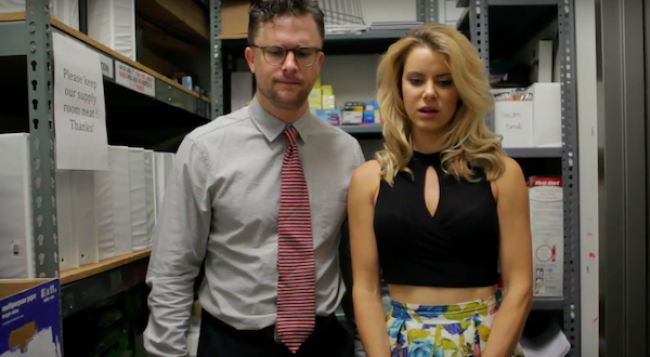 A NEW YEAR means vacay is over and it's back to the office and the dreaded 9 to 5. Of course, that's no reason to start 2019 down in the dumps. Remember, you always have Comedy Cake to deliver fun series that will have you laughing uncontrollably at your phone screens. If your co-workers think you are nuts then they'll bother you less, right? SEE, you're winning already! Today we have for you a new episode of Joe Mitchell's Bitsy Gets A Job! It appears a gigantic package is being delivered to the office. The question is, what's in it? Aliens? AI intelligence? Something for Lucia to ignore? Meanwhile, the intern needs to watch out for lusty employees, and Max is about to get a dose of Everly Brothers wisdom as Bitsy unloads some harsh reality on him after an awkward serenade. Enjoy Where did you learn to sing like that?
The cast includes John Wyatt, Lucia Brizzi, Elizabeth Hower, Eli Weinberg, John Gilkey, Jack Robichaud, and Max Baumgarten.
Mentions: Watch more of the series HERE!