Quick Dish NY: WACK or WOKE? Legal Comedy with a Real Life Lawyer 2.2. at The Tank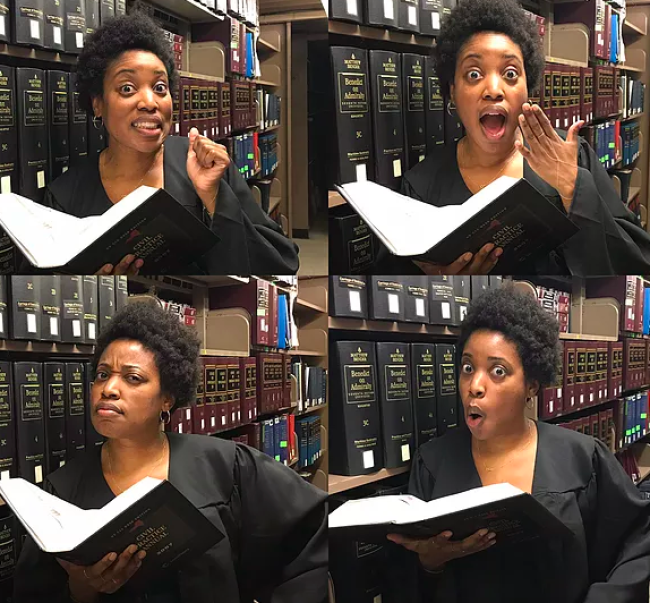 The U.S. has had four female Justices on the Supreme Court (O'Connor, Ginsburg, Sotomayor, Kagan), and one female small claims court celebrity judge who was the highest paid television host last year (Judge Judith Sheindlin). HOWEVER, we've yet to have a black woman presiding in the highest court of the land! WACK or WOKE? Andrea Coleman Judges the Law has just the comedic solution! Senior Trial Attorney and comedian, Coleman, will riff and rule on the wildest laws that still exist in America today, accompanied by three comedian guest judges! Some examples of these WACK or WOKE? laws would include: in Gainesville, Georgia it's illegal to eat fried chicken with a knife and fork AND in Arkansas, it's illegal to mispronounce the state's name. Jeesh! I sooo hope she's ruling on the Cali straw ban! These paper ones make me gag. Come laugh and educate yourself Saturday, February 2nd at The Tank! Check out more dates below!
March 2nd 9:30pm
April 6th 9:30pm
May 11th 9:30pm
June 1st 9:30pm
You think Judge Judy will donate some of that pretax $147 million to THIS comedy cause? Talk amongst yourselves.
Mentions: Show 9:30. $12. The Tank is located at 312 West 36th Street, 1st Floor, New York, NY 10018. This show is directed by Andrew Tisher (UCB, Annoyance).