Quick Dish NY: NO SUCH THING AS LOVE 1.14 at The PIT Underground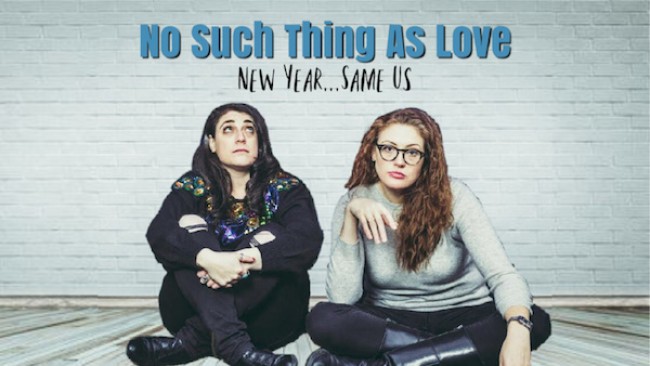 Kids, it's 2018 and Jesse & Claire are still single, so far, but the year is young! Hey, independence is victory! Come out to The PIT Underground this month for new beginnings, as well as a look back on "all the broken promises, ghosting guys, and tales of times they should've just stayed home in 2018." NO SUCH THING AS LOVE, of course, features comedians Jessie Jolles and Claire Burns bringing you a new themed show each month filled with dating stories, on stage blind dates, special guests with comedic love stories, and even more evidence that this thing called love no longer exists. Won't you come share in their unending search for that thing which is so fleeting. GO!
Mentions: Show 7pm. Buy $8 tickets HERE. The PIT Underground is located at 123 E 24th St. Follow the show at nosuchthingasloveshow.com, Facebook, Instagram & Twitter.