Quick Dish NY: TOMORROW Don't Miss Gaby Dunn's BAD WITH MONEY Book Talk & Signing Event at The Grove
TOMORROW at the Barnes & Noble at The Grove, you can meet bestselling author, journalist, television writer, actress, and LGBTQ activist GABY DUNN on her BAD WITH MONEY: The Imperfect Art of Getting Your Financial Sh*t Together book tour! On her podcast, of the same name, Dunn tackles the taboo of speaking honestly about money. In the very first episode, she asked patrons at a coffee shop two questions. The first about sex, which everyone was cool with answering, and then she followed that up with how much money was in their bank account. Minds were lost and you got the obvious response of "That's a very personal question." Yup, people don't like talking about money, period. It was only a natural that the podcast would evolve into A BOOK. In Bad with Money, the book, Dunn
reveals the legitimate, systemic reasons behind our feeling of helplessness when it comes to personal finance, demystifying the many signposts on the road to getting our financial sh*t together, like how to choose an insurance plan or buy a car, sign up for a credit card or take out student loans. She speaks directly to her audience, offering advice on how to make that #freelancelyfe work for you, navigate money while you date, and budget without becoming a Nobel-winning economist overnight.
With the power of humor, Dunn uses her own stories with the perspectives of those around her to help others take control of their financial destinies. TOMORROW at the book talk and signing, Dunn will be joined by Special Guest Stephanie Beatriz from Brooklyn Nine-Nine. Now go make them dollas!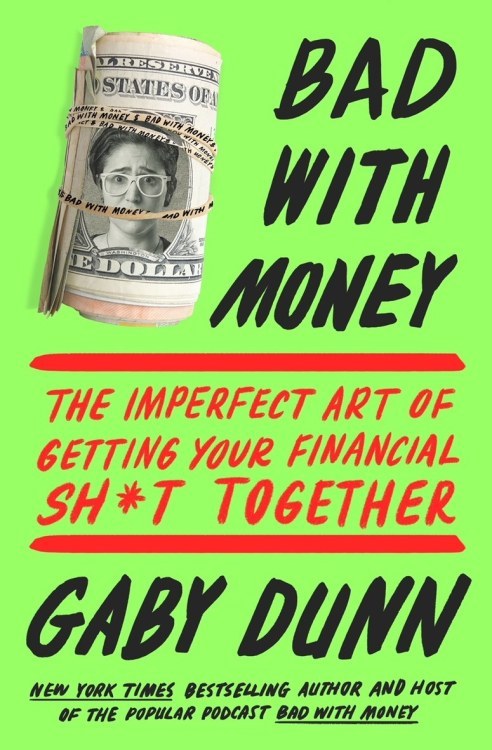 Mentions: Order Bad with Money HERE! 1 wristband per copy of the book. A wristband will be issued on a first come, first serve basis to customers who purchase "Bad with Money from Barnes & Noble in The Grove beginning January 9th at 10am. Book event starts at 7pm.B&N at The Grove is located at 189 The Grove Dr, Ste K 30, Los Angeles, California 90036. For more information contact Barnes & Noble at The Grove at (323) 525-0270. Dunn stars in, writes and produced the YouTube channel Just Between Us with her comedy partner Allison Raskin. Check it out HERE! Their 2017 novel I Hate Everyone But You was a New York Times bestseller.