Quick Dish LA: Come Experience MORGAN JAY LIVE 1.24 at Beyond Baroque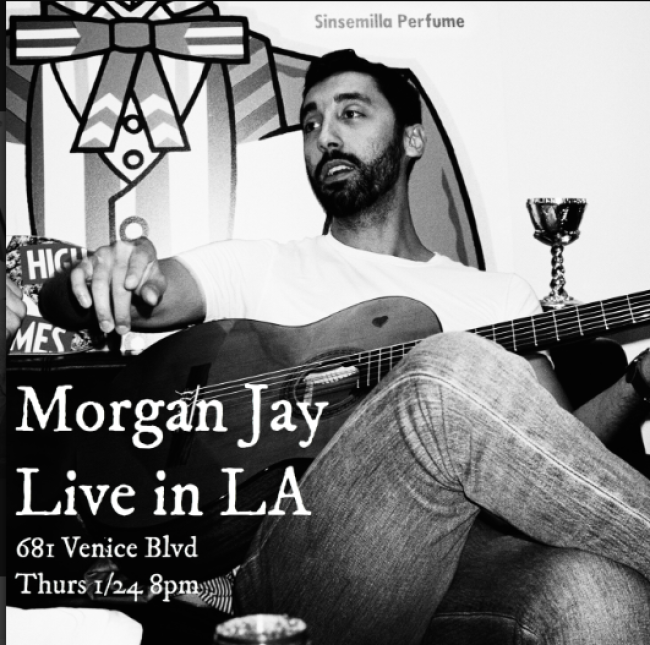 I feel music in the air, kids. Thursday, January 24th at Beyond Baroque, MORGAN JAY will enthrall you with some of his most memorable, comedic tunes. Jay has spent the last year touring the country working out his acts of music and comedy, and this January you can join him for the recording and filming of his full one hour set. He's performed at the 2017 SF Sketchfest, 2017/2018 Big Fire Festival, 2010 Iowa Comedy Festival, 2010 LA Comedy Festival. Among his many achievements, Jay won 1st Prize at the 2012 Santa Monica Comedy Fest, 1st Prize in the 2018 Ventura Comedy Festival, and was 1st Runner up at the 2018 Boston Comedy Festival. He is also a regularly featured artist for sofarsounds.com and was one of the top booking acts for the 2017 NACA. Woot! With six year of standup and five year of music comedy under his belt, the New Jersey native will have you in the palm of his classically trained hands with his RnB and Bossnova inspired tunes. Don't miss the chance to catch his performance live!
Mentions: Show 8pm. Buy tickets HERE. Show runs 80 min and is BYOB. Beyond Baroque is located at 681 Venice Blvd, Los Angeles, CA 90291. Listen to some of his tunes HERE! More about the performer THERE!