Quick Dish LA: LET'S GO, ATSUKO 1-Year Anniversary Show 1.27 at Dynasty Typewriter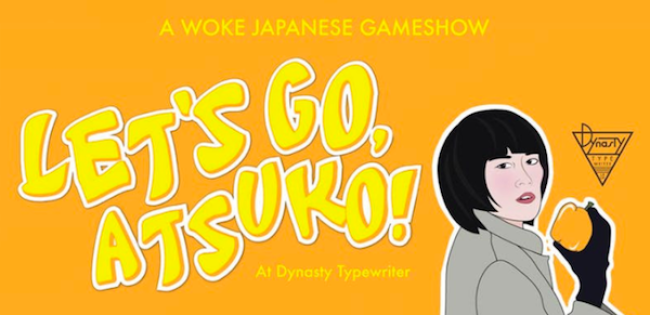 Wow, it seems like just yesterday I was just hearing about this show and poof it's already the ONE YEAR ANNIVERSARY! That sneaky time rushes past your eyes like nobody's business. Kids, Sunday, January 27th at Dynasty Typewriter, come enjoy another playful installment of LET'S GO, ATSUKO! The show is filled with "interactive games, videos, discussions, and talent from notable comedians, political thinkers, and public figures in the style of a Japanese Game Show." Atsuko's parents met on a one of these game shows so it was only a matter of time that she would create her own! The lineup includes
Rhea Butcher
Teresa Lee
Andrew Ti
Clayton English
& Jarina De Marco
hosted by Atsuko Okatsuko!
Be there to support live comedy!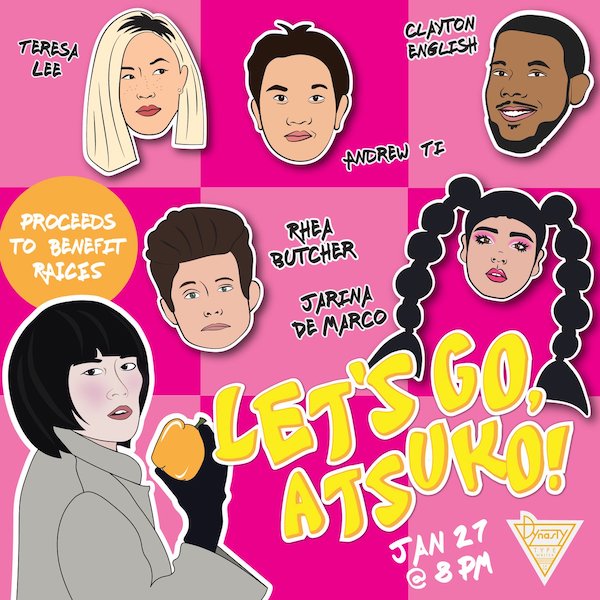 Mentions: Show 8pm. Buy tickets HERE. Proceeds benefit RAICES. Dynasty Typerwriter is located at 2511 Wilshire Blvd., Los Angeles, CA 90057. Catch Atsuko on HULU in her hour comedy special "They Call Me Stacey" or on season 2 of HBO's Room 104! This show is produced by Samee Junio.