Tasty News: Get Excited for The RSVP at Arlo Winter/Spring Schedule in New York City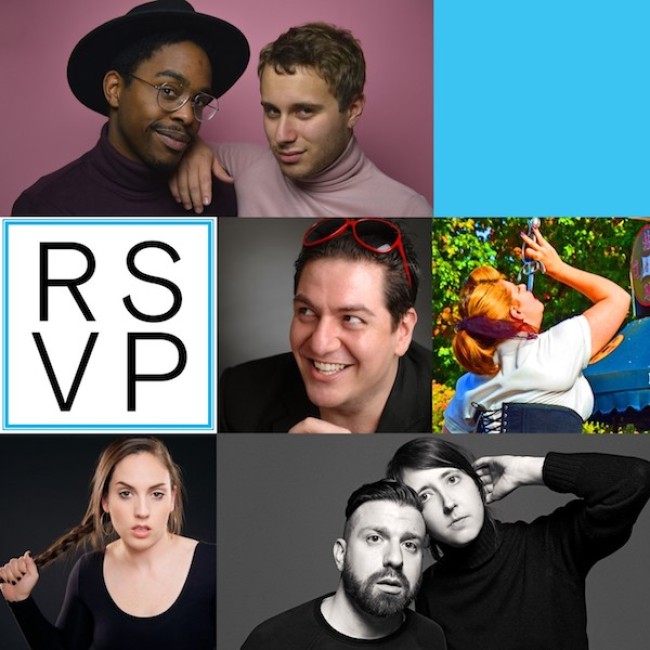 Hopefully, you'll feel a tiny bit warmer upon reading this comedy news. New York based producers Jason Jude Hill and Daniel Sears of GrumpyFilms & Productions have announced the winter/spring 2019 RSVP at Arlo dates! The Real Sexy Variety Party, aka RSVP, begins this February with all new lineup to shake you out of your entertainment rutts. Expect an intimate and immersive NY experience that includes music, dance, comedy, burlesque, magic, and more! Check out the super fun lineups below:
February 15-16:
hosted by MEHRAN KHAGHANI (Last Comic Standing)
With performances by:
FAB THE DUO (Power Couple Pop)
CAITLIN PELUFFO (No-Limits Comedy)
THE LADY AYE (Astonishing Sideshow)
DAMIAN BELLINO & ANNE RODEMAN (Pop Culture Critics)
…and more TBD!
March 22-23:
Hosted by VODKA STINGER (54 Below, Christmas With the Crawfords)
With performances by:
ONLIEST (Harmony-Driven Duets)
CORNELIUS LOY (Theremin Virtuoso)
TANYA SOLOMON (Preposterous Comedy-Magic)
SHARON SPELL (No Bummers Storytelling)
…and more TBD!
May 17-18:
Host TBD
With performances by
SHIHORI (award-winning Japanese singer-songwriter)
MICHAEL KARAS (high-energy juggling)
GASTOR ALMONTE (story-centric comedy)
…and more sparkle TBD!
Past performers have included "Grammy-nominated singer/songwriter Chaney Sims, the musical comedy duo Reformed Whores, ventriloquist Carla Rhodes, comedians Katie Hartman and Khalid Rahmaan, tap buskers Mediocre Flow, trans performer Becca Blackwell, jazz club icons Irini Res & The Jazz Mix, performance artists Kristine Haruna Lee & Jen Goma, cosmic country crooners Goldenchild, and downtown reggae rocker Felice Rosser." I'd say your 2019 is going to be sensational! GO!
Mentions: Feb 15-16, Mar 22-23, May 17-18. Shows at 7:30pm & 10:00pm. $5 floor seats (cushion provided/ticket buyers will have the option to upgrade their seats for free before showtime if capacity allows), $25 general admission (comfy couches and chairs). A free drink included with ALL TICKETS! Also $8 house beer/wine all night, and 15% off dinner before/after RSVP at Arlo NoMad's first-floor restaurant. Games and prizes are awarded during a quick break. Arlo NoMad is located at 11 East 31st Street, New York, NY 10016.