Video Licks: GARY GULMAN Reminds Us That The 70s Were No Place for Sensitive Boys with His CONAN Set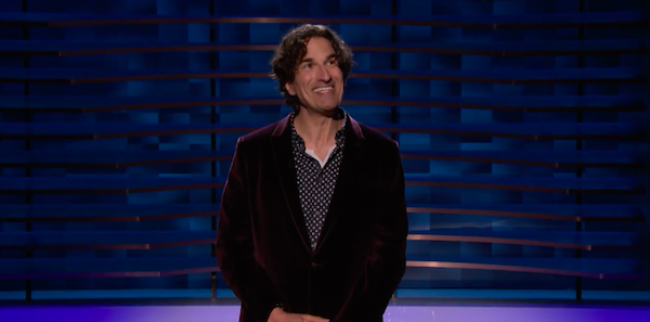 This February the great GARY GULMAN hits the road with The Great Depresh Tour 2019, performing in cities he didn't make it to on his last tour. It's no surprise then that he made a standup appearance on CONAN yesterday. The "Last Comic Standing" finalist (of seasons two and three) and late night comedy program conquering performer gave us a taste of the era he grew up in during his hilarious set. It was no cake walk for Gulman growing up with a "Gryffindor body, but a Hufflepuff soul" in the 70s. In fact, school was so rough the cheerleaders would compel a sensitive boy (Gary) to be more aggressive and the teachers would countdown the time spent at the water fountain. Yes, you were lucky if you were fully hydrated in those days. Enjoy this fabulous set and your cushy Millennial lives, kids!
Mentions: Watch CONAN weeknights 11/10C on TBS. More Gulman info HERE!