Video Licks: FROG BOYZ Presents "This Is Daniel Day Lewis Making Shoes"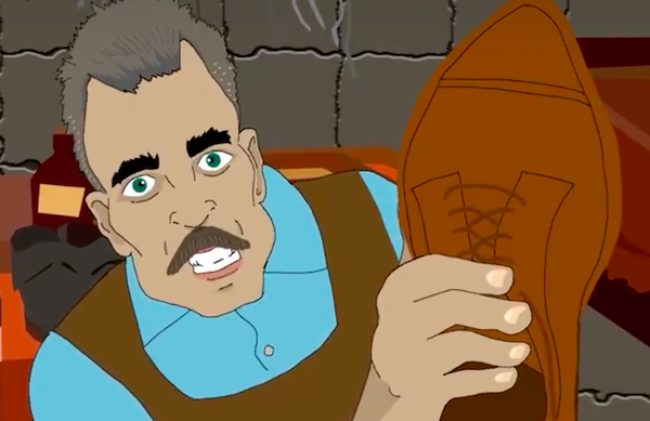 Is Daniel Day Lewis still retired? Being a method actor, could this all be preparation for a new grand role? WHO KNOWS?! What we do know is he had that five year stint in the 90s where he traveled to Florence to study under the late Italian shoemaker Stefano Bemer. DA SHOOZ! No joke! That was real. Well, he did win Best Actor for My Left Foot. Maybe that was the inspiration? Anyhoo, in this new video from the FROG BOYZ we get to see just what he was up to during that time. Enjoy This Is Daniel Day Lewis Making Shoes!
Frog Boyz is Jesse VandenBergh & Sean Newman. I want DDL to make me a milkshake. Yum.
Mentions: Watch more froggy content form the F BOYZ HERE!