Video Licks: Play A Game of Peek-A-Boo with The BOOK LOVERS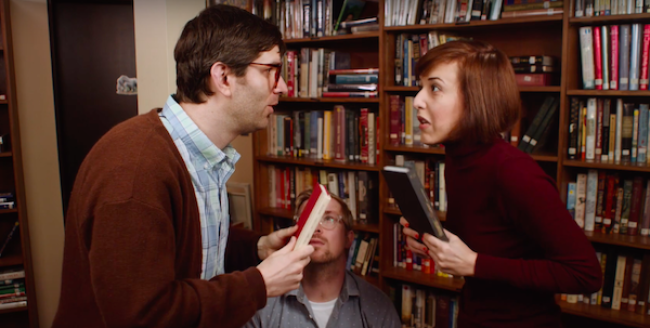 Nothing says romance than your friendly neighborhood library. In this new episode of BOOK LOVERS, a couple of book worms keep their love affair fresh with a game of peekaboo. What will happen when the flirtation ramps up with some shared nuts? Can these lovers ever catch a break?! Enjoy Episode Two of BOOK LOVERS!
This video stars and was written by Dan Braswell and Chelsea Pope. The vid guest stars Tim Palmer and Janée Marie Meadows. More info on YouTube.
Mentions: Catch Episode One HERE! Also check out the stage performance of Episode One THERE.