Quick Dish NY: This Friday & Saturday Acclaimed UK Comic DAVID MILLS Returns to Pangea for Some SEXY TIME!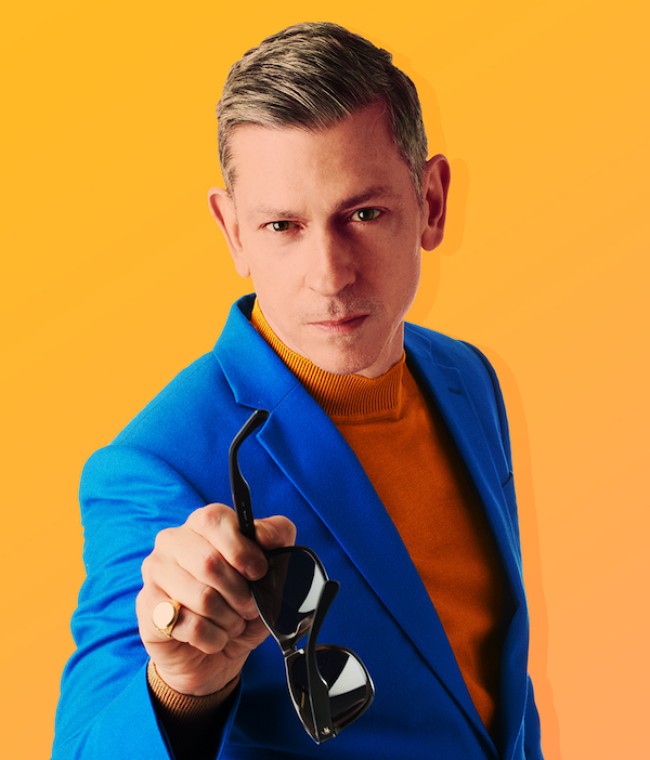 It was DAVID MILLS who said "my comedy really only works in venues that are a little bit life threatening." Well kids, I hope you have life insurance because these are going to be some killer shows! TONGHT and TOMORROW at Pangea in the East Village, David Mills: Sexy Time breaks down all the relevant, apocalypse predicting happenings with the performer's signature, witty cabaret stylings. Mills will be accompanied on piano by Jody Shelton, bringing you coverage of everything from Meghan Markle to Brexit. For the uninitiated, Mills has performed on stages across the UK and the US. In 2016 Mills appeared in the Stephen Frears directed film, Florence Foster Jenkins starring Meryl Streep and Hugh Grant. In 2018, his Edinburgh Fringe show received high praise, and you've probably caught him at New York venues like HERE, Dixon Place, the New York Fringe Festival, and more! What more is there to say? GO!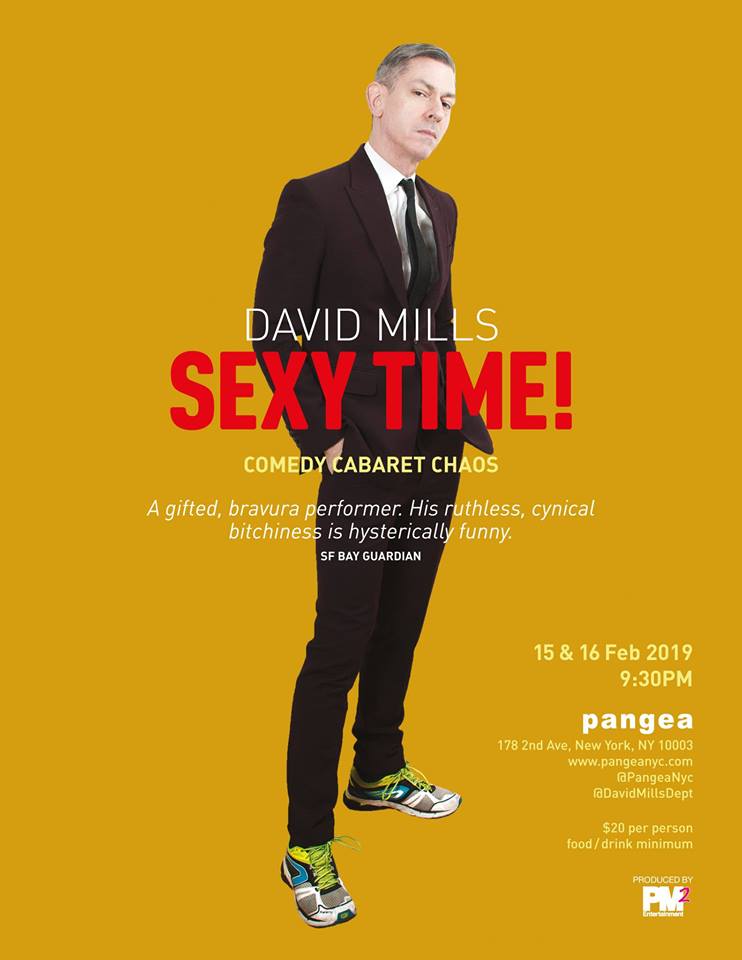 Mentions: 9:30 p.m. Friday, February 15 and 9:30 p.m. Saturday, February 16. DOORS OPEN AT 9:00 p.m. Tickets HERE. $20 advance, $25 door. $20 food & drink minimum. Pangea is located at 178 2nd Ave, New York, NY 10003. Feature image by David Windmill.