Quick Dish NY: TONIGHT Live Pop Culture Moments with PopOp at Club Cumming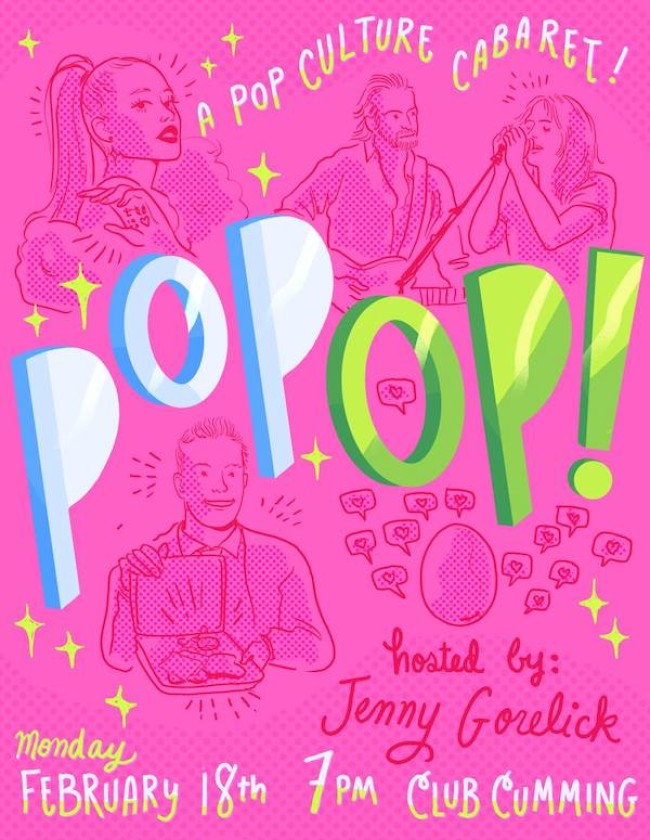 Happy whatever holiday they're calling this! TONIGHT at Club Cumming in the East Village, celebrate those moments in popular culture that made you say "hmmmm" with the best live performers in the city. Jenny Gorelick hosts this wild cabaret filled with comedians, magicians, musicians, and other dazzling entertainers. Some stuff you could see at PopOp include "The Egg that got more likes than Kyle Jenner" celebrated through Magic, Drag performance of "Lady Gaga's '100 People in a Room' Press Tour," "Marie Kondo through song," and the "Fyre Festival" done "through dramatic scene." Your PopOp performers will include:
ALEXANDER BOYCE (Magician)
RUBY FOX (Drag Queen)
FRIENDS WHO FOLK (Union Hall, Comedy Folk Duo)
GRAHAM TECHLER (Paste Magazine)
DEREK SMITH (Scruff)
and more!
Be there with your french fry carton shoes on!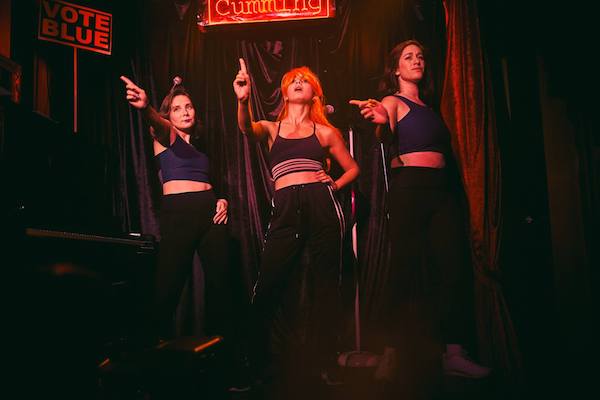 Mentions: Show 7pm. NO COVER. 21+. Club Cumming located at 505 E 6th St, New York, NY 10009 "Proudly serving SKYY Vodka as our Well vodka." More info HERE! Images by Vicky Leta and Sam Burriss.