Quick Dish LA: THE MERMAID COMEDY HOUR Tonight at THE IMPROV Lab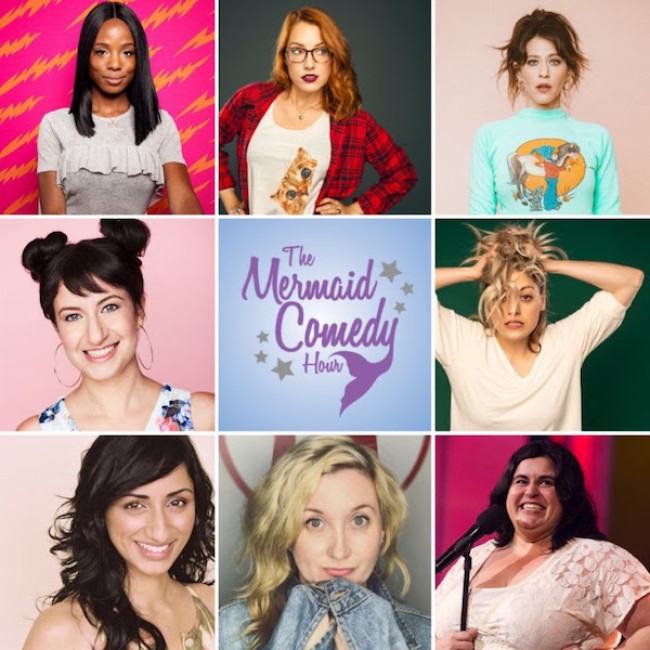 The Ides of March came early this year with a major freeway down and the dreaded Daylight Savings ritual this LA weekend. Luckily, you have THE MERMAID COMEDY HOUR to get things back on track. TONIGHT at The Improv Lab start your week off right with a special treat. Your co-host Valerine Tosi will have her mom at the show, as well as this stellar lineup (because you gotta impress the parental unit). Check it out;
JACKIE TOHN (Glow, American Idol)
SYDNEE WASHINGTON (TruTV, VH1)
DEBRA DIGIOVANNI (Conan, JFL)
KIRAN DEOL (Hulu, Showtime, BBC)
SOFIYA ALEXANDRA (Comedy Central)
JOANN SCHINDERLE (Vice, Bridgetown)
… PLUS SURPRISE DROP INS!
Produced & hosted by VALERIE TOSI (IFC, Netflix, Sirius XM) & JOLEEN LUNZER (FOX, Armed Forces Entertainment)
Let's get the party started now!
Mentions: Show 9:30pm. $5 online or $8 at the door. One item min. The Improv – Lab is located at 8162 Melrose Ave, Los Angeles, CA 90046 (Cross Streets: Melrose & Kilkea Dr, one block from Crescent Heights). Follow the show on Facebook, Twitter & Ig.