Quick Dish NY: NIGHT NOW Live Late Night Show TONIGHT at Halyards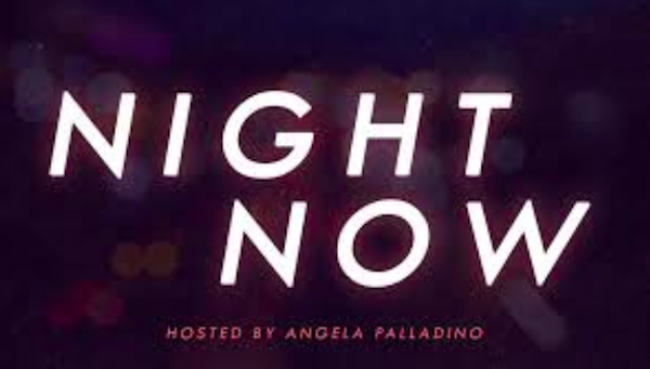 Wow, that title was a mouthful. If you are confused about what the heck is going on with this post, just keep reading. Every month, NIGHT NOW brings it's audience comedy, musical acts, interviews, topical jokes, desk bits, and all those things you would expect from a fancy late night show only this one's not on TV yet (because they're still cool). TONIGHT at the Halyards bar in Brooklyn, get night time intimate with these enticing guests:
Rollie Williams (An Inconvenient Talk Show, DiWreckted)
Sarah Dooley (The Good Fight, Stupid Things)
Mike Zakarian (Physically Bold, BoogieManja)
Julian Edward Williams (Hidden Fences, UCB)
Tracy Soren (No Suggestion, My Nightmare)
Hosted by Angela Palladino (Quick News, There Will Be Other Shows)
Dang, that's a sweet lineup! Where do I sign up? Kids, it's totally FREE, so just get your bottoms to BK this eve. GO!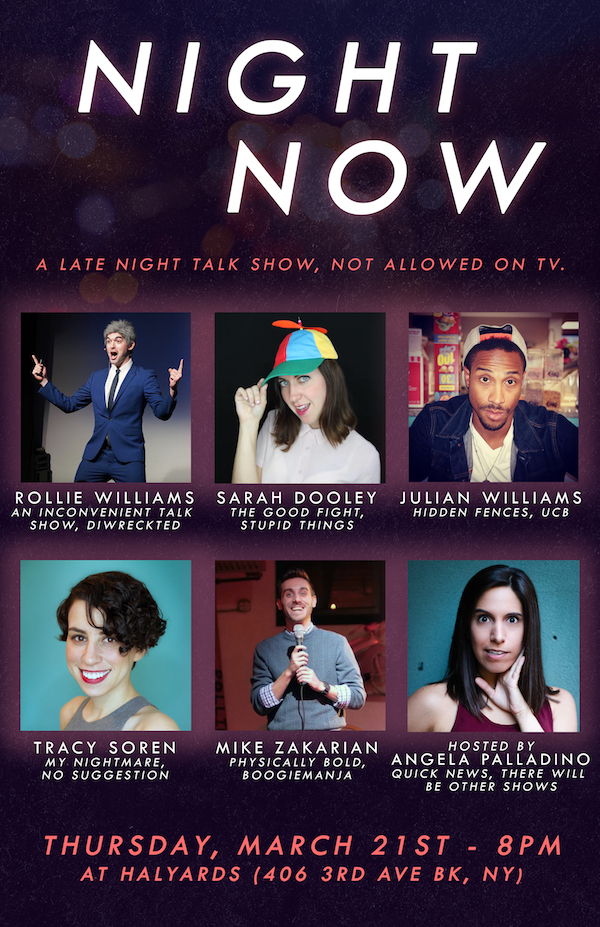 Mentions: Doors 7:30pm. Show 8pm. FREE!!! Halyards is located at 406 3rd Ave, Brooklyn. Cross Streets: 3rd Ave & 6th Street, Gowanus Brooklyn. Public Transportation: F G R Trains, 4th Ave – 9th St. Station.