Quick Dish NY: Mar 22-23 the 'Real Sexy Variety Party' – RSVP at Arlo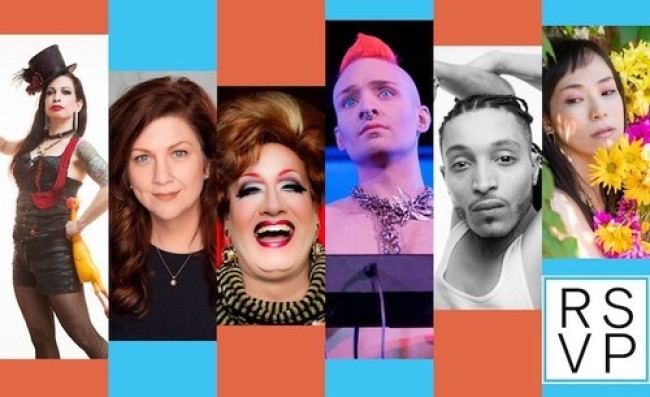 Hey kids, the Real Sexy Variety Party, aka RSVP, continues this weekend at the Arlo NoMad hotel! New York based producers Jason Jude Hill and Daniel Sears of GrumpyFilms & Productions will once again be bringing you the kind of unique, intimate and immersive experience you've been craving. The variety fun pack features a massive array of curated acts in the disciplines of music, dance, comedy, burlesque, magic, and more! TONIGHT and TOMORROW, your lineup includes:
SHIHORI (award-winning Japanese singer-songwriter)
CORNELIUS LOY (Theremin Virtuoso)
TANYA SOLOMON (Preposterous Comedy-Magic)
SHARON SPELL (No Bummers Storytelling)
VIPE X FEETZ (Amazing Flexn Dance)
…and more surprises!
Hosted by
VODKA STINGER (54 Below, Christmas With the Crawfords) – a RETURN ENGAGEMENT!!
A free drink is included with all ticket purchases and there are floor and GA seats available. Don't miss out on this refined, one-of-a-kind event! Deets below.
Mentions: Shows at 7:30pm & 10:00pm. $5 floor seats (cushion provided), $25 general admission (comfy couches and chairs). Also $8 house beer/wine all night, and 15% off dinner before/after RSVP at Arlo NoMad's first-floor restaurant. Games and prizes are awarded during the break. Tickets HERE. Arlo NoMad is located at 11 East 31st Street, New York, NY 10016. More RSVP info on Facebook & Instagram.