Quick Dish LA: INDIAN WEDDING Presents 'The Holi Marriage' Tomorrow at Lyric Hyperion
Kids, Holi is one of the biggest festivals in India, which you may recognize from all those fabulous #FestivalofColors photos. The festival "signifies the arrival of spring, the end of winter, the blossoming of love, and for many a festive day to meet others, play and laugh, forget and forgive, and repair broken relationships." TOMORROW at the Lyric Hyperion, INDIAN WEDDING gets in the celebratory spirits with it's special "Holi Marriage" edition. Expect more of the comedy, dance, and music acts you've come to love! Your artists for the evening include:
Amritha Kaur & Neal Dandade – Groom's Siblings
Anne Akhila Rubins Kang – Dance
Richa Shukla – Dance
Maya Jafer / Maya Jafer Fans – Story-telling
Nita Chawla / NITA – Music
Sharmita Bhattacharya – Family
And more!
Don't miss the wild and whacky celebration!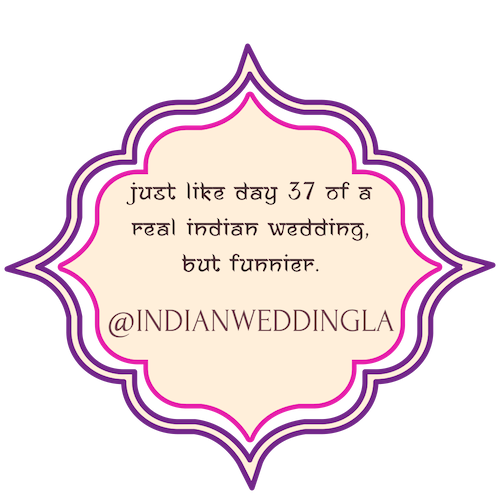 Mentions: Show at 8p (740p doors). Just $10 for entry to the wedding. No wrapped gifts please. Lyric Hyperion Theatre & Cafe is located at 2106 Hyperion Avenue, Los Angeles, CA 90027. Follow the show on FB & IG @IndianWeddingLA.