Quick Dish NY: Tonight at The PIT Loft ANDREW BARLOW DOES NOT GIVE A F@€%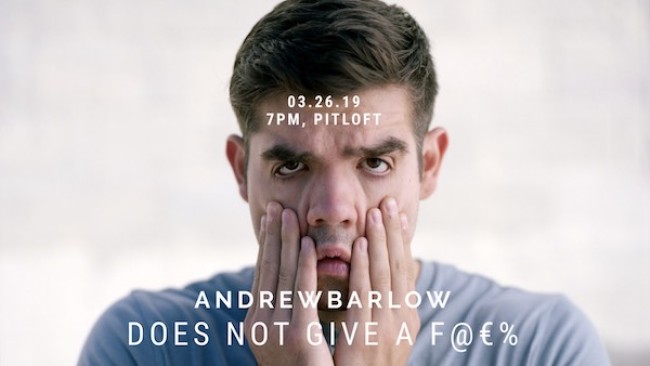 Hey kids, comedian Andrew Barlow's boss booked a slot at the PIT that the boss can't be there for. Of course, when the cat's away, the mouse shall play! Andrew now has ALL the booking power, so he's asked his favorite performers to do as they please TONIGHT at The PIT Loft. Come out for this wild blind act show, where all the performers have the freedom to go beyond the realm of a traditional stand up act. Your ANDREW BARLOW DOES NOT GIVE A F@€% performers for the evening include:
Matt Rain (The Breakfast Boys)
Rebecca Acevedo (The Ascendants)
Kiran Jani (DYOT)
Jenny Klupka (We Don't Date Well)
Josh Gondelman (Desus & Mero)
and more!
What will these artists do with all their freedom? Only one way to find out! GO!
Mentions: Show 7pm. Buy $8 tickets HERE. The PIT Loft is located at 154 W 29th St (b/t 6th & 7th), New York, NY 10001, 212-244-1722.