Video Licks: FROG BOYZ & TACO TRUCK Bring You A "Game of Thrones" Ballad of Jon Snow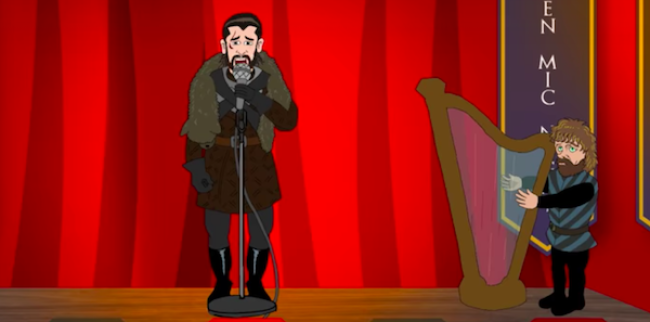 CAUTION! GoT SPOILERS AHEAD!. In collaboration with folks at Taco Truck, the FROG BOYZ have created another animated gem that pays tribute Jon Snow, that lovable King in the North, King Beyond the Wall, Lord of Winterfell, White Wolf, and very undead bastard (or as we've learned in last night's episode, future King of everything who won't have to sing this song much longer). I wonder how Queen Dany will take the news that she's her lover's aunt and no longer calling the shots? Gulp. Enjoy this "Game of Thrones" parody called Little Bastard!
The Frog Boyz are  Jesse VandenBergh & Sean Newman. Taco Truck is Paul Schultz, Mike Clum, and Jake Barcus.
Mentions: Watch more from Frog Boyz HERE!