Quick Dish NY: THOMAS & WILLIAM'S DOUBLE SOLOS Tomorrow at Brooklyn Comedy Collective
TOMORROW at the great underground comedy venue Brooklyn Comedy Collective, you will have two great things that go great together! After successful previews of their respective shows revolving around failures and freezers, Thomas Frances (The Life and Failures of Thomas Frances ,Ground Floor Comedy, Wet Tux) and William Banks (Locked Inside A Walk-In Freezer with Williams Banks, LISA, A Crazy Amazing Friendship) will premiere their Thomas & William's Double Solos. Yes it will absolutely be "double your pleasure double your fun" as you dive into the areas of their lives that might make you think you are in an funny episode of Channel Zero: No-End House, but it's actually just a place where two solo shows bleed onto one another in a surreal way. Wait, what?! Just come and see it already!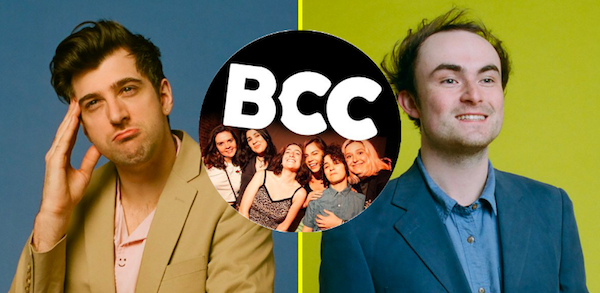 Mentions: Show 9:30pm. Get tickets HERE. Brooklyn Comedy Collective at The Brick is located at 579 Metropolitan AveBrooklyn, NY 11211.