Quick Dish NY: NIGHT NOW Live Late Night Show Tomorrow 5.16 at Halyards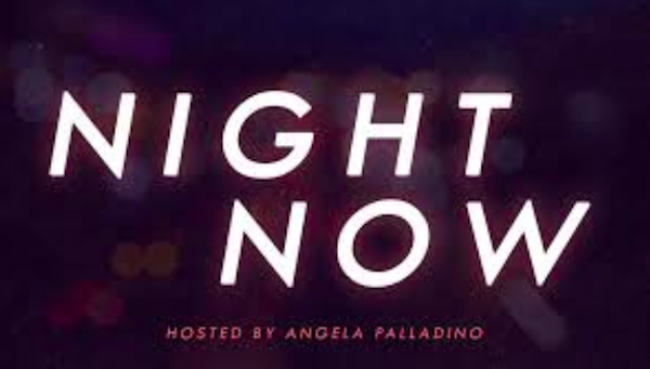 Is the late night talk show scene too congested, kids? NEVER! Colbert and Samantha Bee, move aside because Angela Palladino is ready to host the heck out of NIGHT NOW TOMORROW, May 16th, at Halyards. There will be no television required here, folks! Come out to Brooklyn and enjoy "comedy, musical acts, interviews, topical jokes, desk bits", and, most importantly those "SNAPPY BLAZERS!" We prefer the single-breasted kind sans pockets. Classy! This month's guests include:
Natasha Vaynblat  (Comedy Central, UCB)
Gabe Gonzalez  (MTV, Scruff's Hosting)
Ali Levin  (Melania's Day Off, Refinery29)
Matt DeCaro (Mostly Sad Kinda Funny)
Featuring House Band Leader Dejen Tesfagiorgis (Deja Deja Comedy)
All hosted by Angela Palladino (WALT, Quick News)
Come out and see what you've been missing!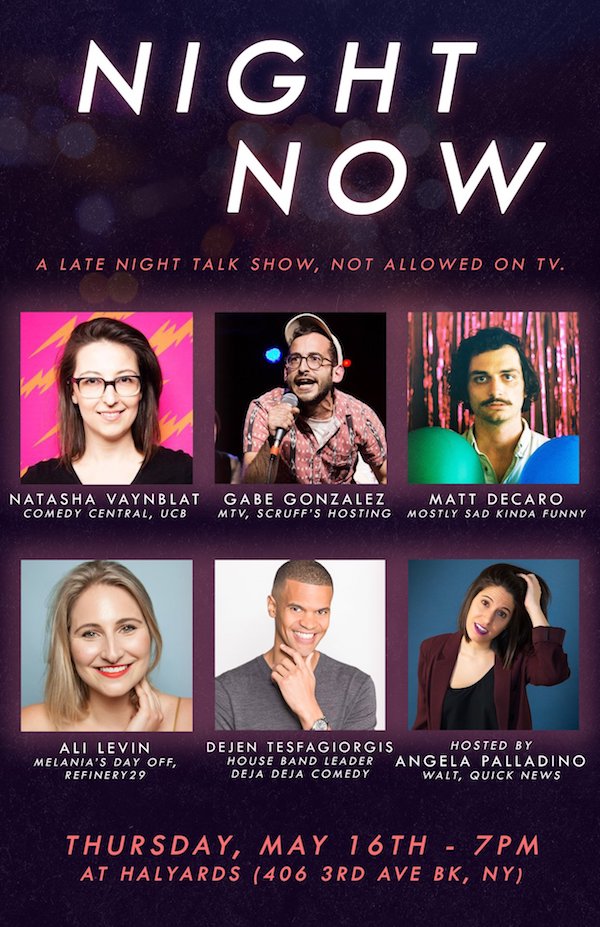 Mentions: Doors 7pm. FREE! Halyards is located at 406 3rd Ave, Brooklyn (cross Streets: 3rd Ave & 6th Street, Gowanus Brooklyn). Public Transportation: F G R Trains, 4th Ave – 9th St. Station