Quick Dish LA: FOOL'S GOLD Comedy Tomorrow 6.11 at The Nickel Mine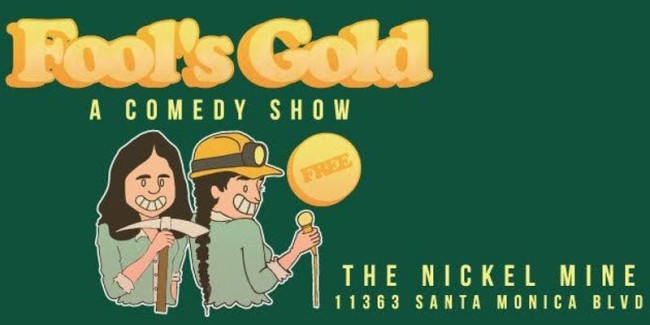 Every time I hear the word "gold" I can't help but remember those New Romantic 80s gods of Spandau Ballet singing "Gold, always believe in your soul, you've got the power to know, you're indestructible…" I'm officially starting the movement to bring back men in suits with slightly feathered hair haircuts, PLEASE! Anyhoo, there's some FOOL'S GOLD that needs finding TOMORROW at The Nickel Mine. Your comedy prospectors/hosts Salma Zaky & Katie Green will be presenting another FREE secret stand-up comedy show featuring these comics from TV, film, and your favorite local comedy haunts:
Dan Lamorte (Gotham Comedy Live)
Chris Estrada (Time Out LA)
Blair Dawson (Hell Yes Fest)
Andrew Caudill (Westside Comedy Theater)
Ashton Tate (SF Punch Line)
Matt Duckett ("Mario Golf Savant")
Come out to one of LA's trendiest bars and peek inside the hidden bookshelf to reveal all that glitters. GO!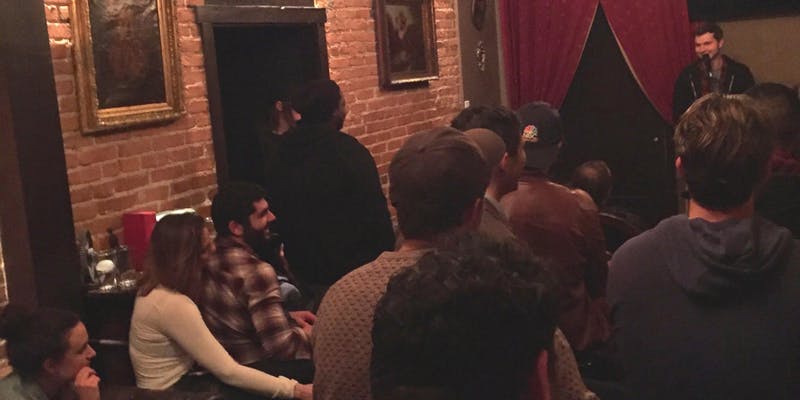 Mentions: Show 8pm. FREE! The Nickel Mine is located at 11363 Santa Monica Blvd.