Quick Dish: 2NITE! 2NITE! AN SHO(w) ft. TODD GLASS +++ So Much More!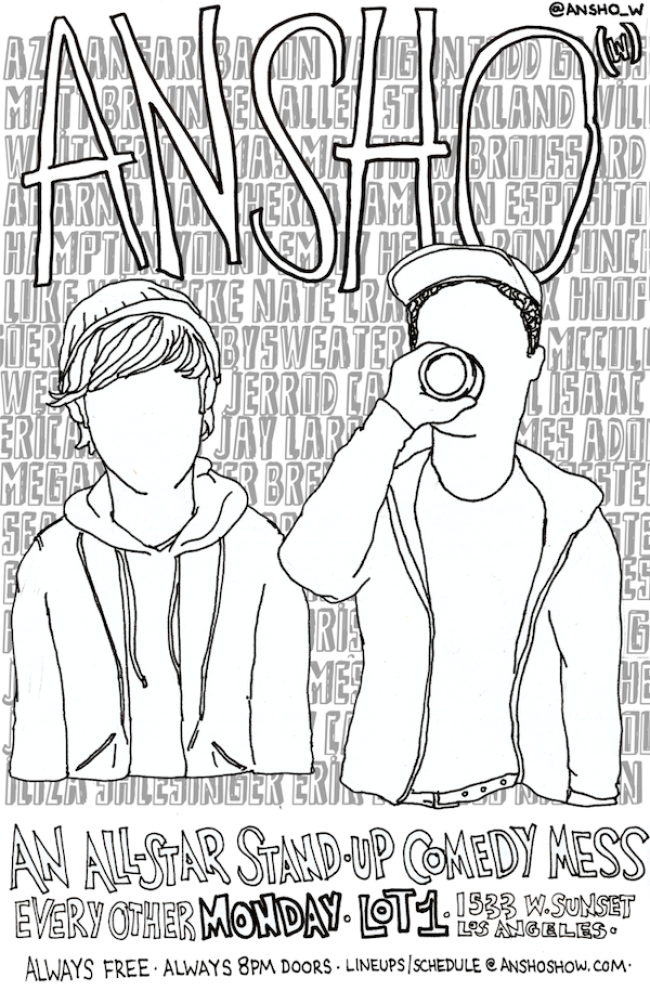 Do you appreciate FINE COMEDY? Do you like POSTERS? Do you like to pay absolutely NOTHING for your entertainment? Will you be in the vicinity of the Lot 1 Cafe in Echo Park tonight? Lucky for you AN SHO(w), An All-Star Stand-Up Comedy Mess, is where you need to be THIS VERY EVENING, Feb 10th! Hosts Justin Cousson and Gilbert Alvarisaez will gather the finest entertainers in all of LA LA land just for your very own enjoyment. They include:
TODD GLASS
MATTHEW BROUSSARD
WHITMER THOMAS
MEGAN KOESTER
RICKY CARMONA
ALLEN STRICKLAND WILLIAMS
SCOTT BOXENBAUM
&, of course, hosts GIL "King of Bachata" ALVARISAEZ and "The Heater from Van Meter" JUSTIN COUSSON.
There will be 20 super awesome 11×17 posters just waiting for you to take home. All you need to do is RSVP, if you're the courteous type. Sweet!
Mentions: Doors @8pm.