Quick Dish LA: Extend The Weekend Fun with THE MERMAID COMEDY HOUR Tonight
Yes, I know you'd rather be bbq'g and having another dunk in the community pool (and not thinking about the ground moving under you constantly). Folks, let's face it, you had a great holiday run overall, but maybe an extension of that run is in order? TONIGHT at The Hollywood Improv Lab come get some comedy bang for your buck with another MERMAID COMEDY HOUR. The July lineup is something to celebrate as host VALERIE TOSI (IFC, Netflix, Sirius XM) & JOLEEN LUNZER (FOX, Armed Forces Entertainment) bring you more high quality entertainment. Check out just who will be bringing on the smiles TONIGHT:
MARY PATTERSON BROOME (Moontower)
VIRGINIA JONES (Portlandia)
ANNA JEAN (Santa Barbara's Comedy Hideaway)
PRIYA PRASAD (Last Comic Standing)
AVIVA SIEGAL (Sketchfest)
JEN SAUNDERSON (AGT, IFC)
… PLUS SURPRISE DROP INS!
See, there's always something to smile about! GO!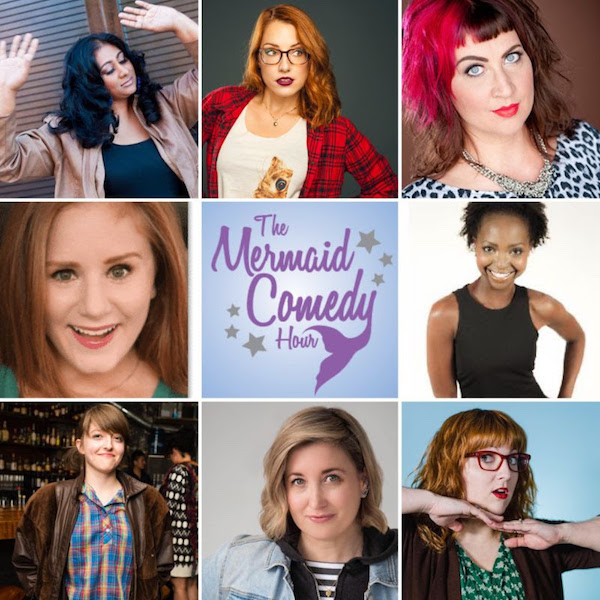 Mentions: Show 9:30pm. Tickets $5 online and $8 at the door. One item min. Hollywood Improv (Lab) is located at 8162 Melrose Ave, Los Angeles, CA 90046 (Cross Streets: Melrose & Kilkea Dr, one block from Crescent Heights).