Video Licks: Watch as SOUL CRUSH Figure out Just Who Has That "Murderable" Quality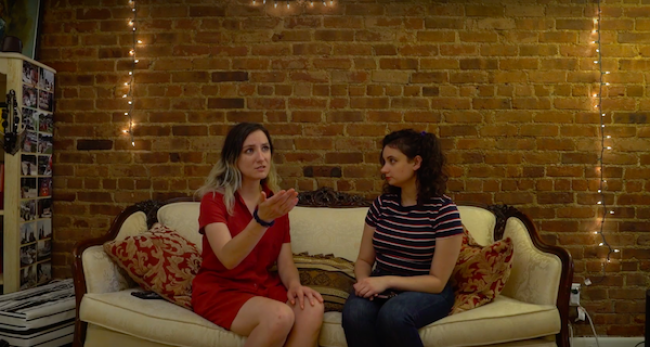 What could be more important than looking at adorable canine shots on Instagram? Why MURDER, of course! In this new video from sketch comedy duo SOUL CRUSH (Laura Merli and Marissa Stuart), there's been in a bunch of murders in the neighborhood. Does that means it's time to start take krav maga courses? No, it's quality time to determine if Marissa's really "murderable" material. Does she have what it takes? Is she too desperate? Is she on all the appropriate apps? Find out about all this bloody business in Murderable!
As seen live at UCB Indie Showcase and the PIT. Videography / Sound by Dustin Molina with special thanks to Matt Gehring for directing the live version.
Mentions: Watch more content from Soul Crush HERE & THERE! Catch their next show Saturday September 28th at the Tank in NYC (midtown) at 7pm.