Quick Dish NY: Party with RSVP 10.17 at The Norwood Club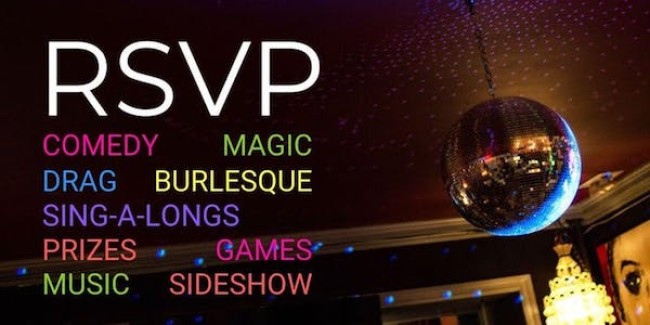 The "club for the curious" invites the public to enjoy another installment of the immersive New York revue called RSVP (aka Real Sexy Variety Party). Grumpy Entertainment and party host/comedian Timothy Dunn (HQ TRIVIA, Conan, MTV, VH1) welcome you to Norwood Club, an exclusive member-only club catering to the New York City's arts and creative community, which will play home to RSVP's out-of-the-box variety show. Over the course of the fast-paced, two-hour event, a willing audience will experience an intimate, immersive entertainment experience featuring performances that include puppeteers, sideshow performers, comedians, tap dancers, folk singers, and more! The October 17th event will feature:
Mercy Bell, queer country singer-songwriter
Michael Musto, poetry & songs
The Josh & Tamra Show, improv puppets
Munroe Lily, boylesque
Vetanda Dance Collective, modern dance company – another first for RSVP, Vetanda Dance Collective will be the first dance company to perform for an RSVP audience.
Don't miss this fun, cozy soiree!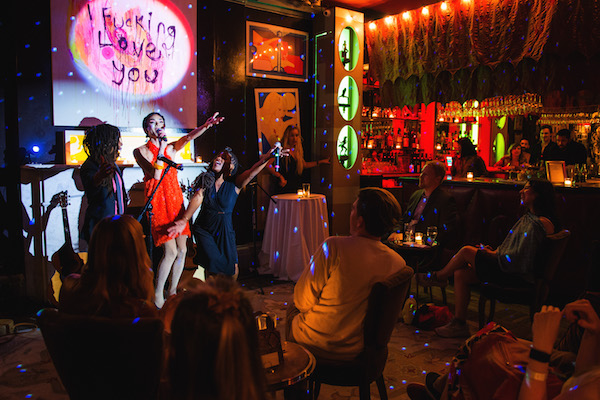 Mentions: Cocktails 7pm, performances 7:30pm. $30 for standing room, $45 for guaranteed seating, and $75 for reserved ringside seating. Ticket sales close at 5pm on 10/17 and there will be NO door sales.  Games & prizes! The Norwood is located at 241 West 14th Street. More info at www.rsvptheshow.com. Follow RSVP on Facebook, & Instagram.All RSVP photos by Allison Stock.