Layers: Robyn Schall's Debut Comedy Album GUILTY PLEASURE Is A Hilarious Study in Perseverance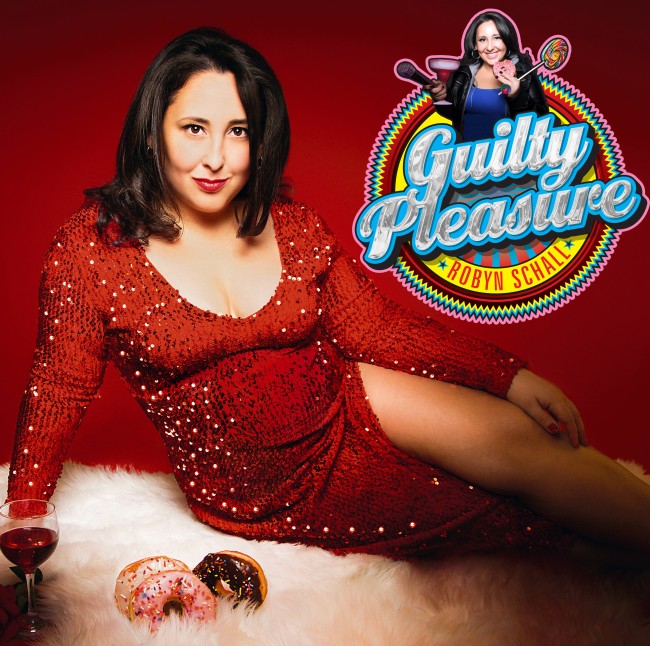 You would never know it from her debut album, but ROBYN SCHALL wasn't always the confident, self-deprecating, bombastic comedian she is today. At the age of six she was diagnosed with a bone disease, and found comedy for the first time watching "Comic Relief Live" with Whoopi Goldberg, Billy Crystal and Robin Williams. That tiny spark of what comedy was capable of doing never went away, but Schall had more to overcome before she could have her own positive impact on the world. Schall needed to wear leg braces "like Forrest Grump" (her words, not mine) as a kid, was illiterate to the age of sixteen, and wasn't always comfortable in her own skin. Once she was out of the leg braces, she went on to learn how to read, lost a bunch of weight, and earned her BFA in acting. She also amassed a load of comedy role models along the way including Lucille Ball, Mary Tyler Moore, and Ellen DeGeneres.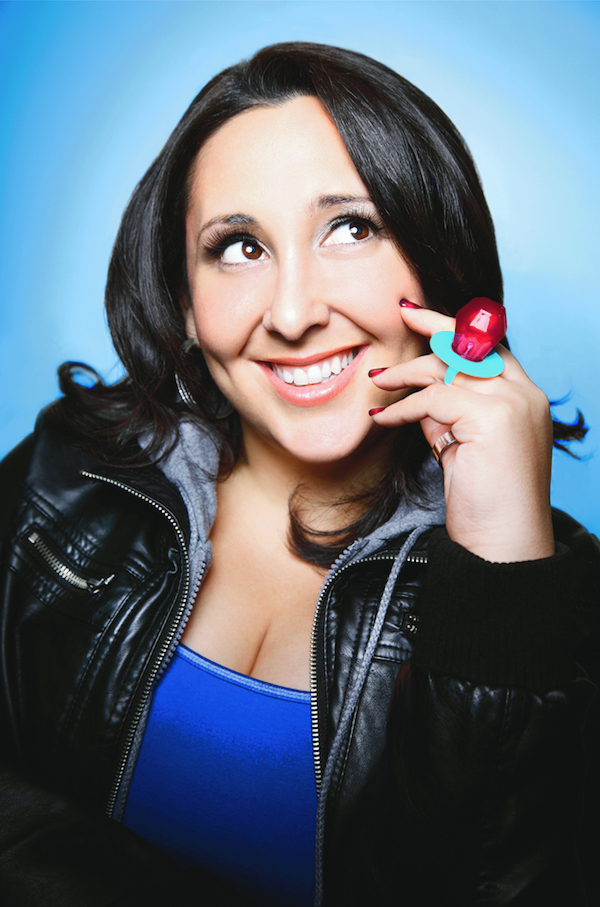 Well, folks, in addition to conquering and achieving so much in her life, Schall has made her dream of releasing a comedy album come true. She recorded GUILTY PLEASURE at The Triad Theatre in New York this August, and it is now available for your enjoyment. The album is mix of storytelling, audience interaction, and even some impressions, where she uses her distinctive voice and characters to their full potential. On this listening adventure, you'll learn about Schall's colored dating life, including her search for the perfect man (in the audience), her role as avid cake consumer in an A$AP Rocky video, her three tours entertaining the troops abroad, and her genuine distaste for the Magical Kingdom. One thing you may have to Google from the album is what exactly a "Haavara party" is (assuming I've translated that correctly). I'll leave you to the detective work. I can sum up this review by saying, before I even knew a lick about the comedian's life story, her album had me giggling from minute I started listening and before I knew it, she had me the palm of her hand. Consider this Cake Mama a die-hard follower from here on out! Enjoy the holidays and may this album be your Guilty Pleasure!
Mentions: Pick up the album HERE. Follow Robyn on her comedy escapades on Instagram @robynschallcomic, on Twitter @robynschall, and on Facebook.