Quick Dish NY: MODERN WHITNEY Art Game Show 12.6 at Caveat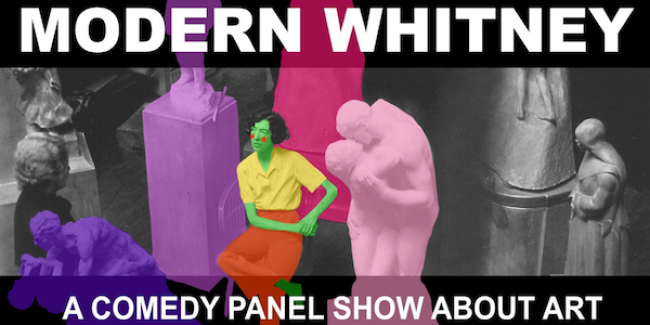 Are you and ARTful dodger or do you analyze every brush stroke of the Manet/Monet/Tippy Tippy Day Day in front of you? No matter your degree of art knowledge, you'll come away from MODERN WHITNEY with something to think and laugh about. This Friday, December 6th at Caveat, get all the answers you require as a panel of comedians breakdown and give meaning to what certain artworks stand for. They will then be educated by an ACTUAL art expert who will give their expert opinion on the art's meaning and it's cultural impact. Your brave participants will include:
Ari Durnell
Rachel Sennott
Bradley Sinanan 
and Kylie Holloway
Hosted by Matt Hartin (UCB) & Akmal Tajihan (UCB)
In addition, the audience will have a chance to have their own artwork decoded LIVE on stage. What are you waiting for? Grab those tickets today!
Mentions: Doors 9:00 PM, show 9:30 PM. Tickets $10 in advance, $12 at the door. 21+. Caveat is located at 21 A Clinton Street, Manhattan.