Quick Dish NY: THE FEED with @SeriouslyChris One-Year Anniversary Show 1.25 at Theater 511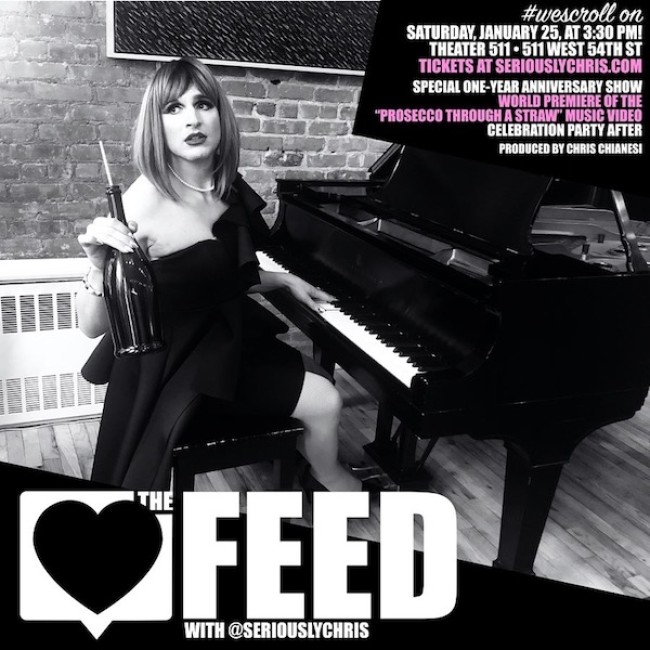 Your favorite Rhode Island native, Chris Chianesi, celebrates one year of bringing New York his musical character monthly variety show THE FEED with @SeriouslyChris. Pop that bubbly January 25th because @SeriouslyChris will "bring his social media feeds to life through musical numbers and characters galore." The evening will culminate with the world premiere of Elizabeth Ceighks' (a British ex-pat socialite who is perpetually auditioning for The Real Housewives of New York City) much-anticipated music video, "Prosecco Through a Straw." How do you fit all those bubbles in that tiny drinking implement, anyway? Join the actor/singer/composer/writer for one heck of a memorable night!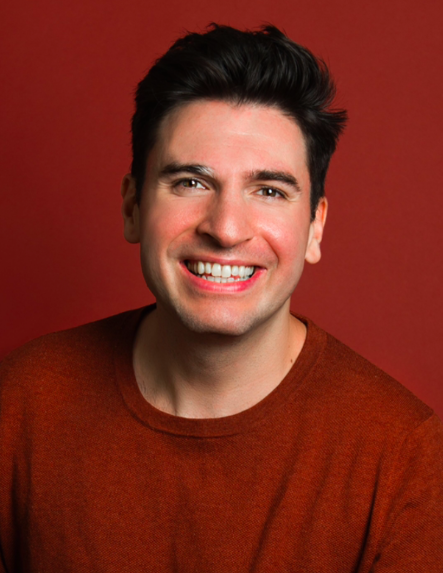 Mentions: Show 3:30pm.  Tickets at seriouslychris.com/see,  $20 (plus processing fee) with code WESCROLL20/ $25 at the door. Theater 511 is located at 511 West 54th Street, between 10th Ave and 11th Ave. Party post-show. Cash bar. Headshot by @allisonthephotographer.