Tasty News: Listen to A Super Funny Track from KELLI DUNHAM'S Upcoming Comedy Album "Not The Gym Teacher" Out This Friday
"Ex-nun genderqueer cat-loving nerd nurse comic," Kelli Dunham, unleashes her new album this Friday, February 7th, giving the world more of her wonderful anecdotes complete with feline friendly content. Not the Gym Teacher was recorded live at Caveat in New York, directed by Gastor Almonte and will be released on digital platforms and USB drive. This Saturday you can join Kelli as she celebrates the album's release with a show at the Brooklyn Cat Cafe, presented in conjunction with the podcast Let's Talk About Cats. Kelli has been featured on PBS' Stories from the Stage , and she recently set the Guinness World Record for longest comedy show/multiple performers. Not shabby! Before you have the opportunity to see her live, get a sneak peek of what Not the Gym Teacher with a hilarious, slightly insane kitty related track. Enjoy Feline Ponzi Scheme now!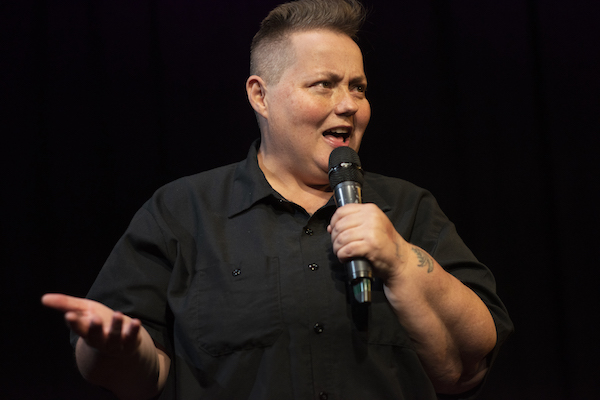 Mentions: Get the album early HERE. Second show tickets THERE. Album art by Stacy Bias.