Quick Dish LA: AQUAMEN 'Acutely Unaware' 2.18 at UCB Sunset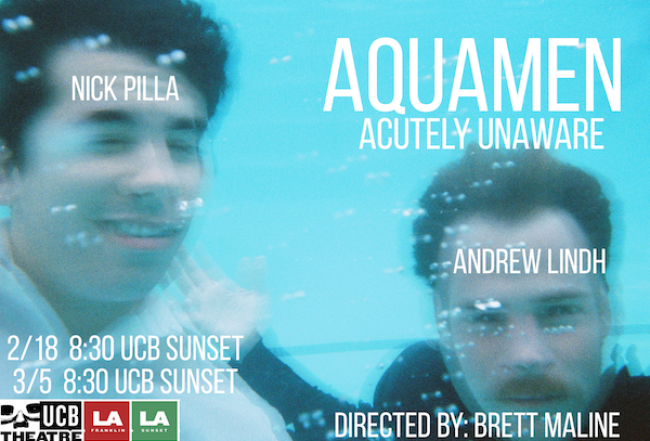 No, it's not Jason Mamoa in a wet suit, but something better. Come see the two man team that's won UCB's monthly sketch competition show "Sketch Showdown' for a year and a half straight! Yes, the AQUAMEN have compiled their best 30 minutes of material for this February sketch spectacular. Andrew Lindh and Nick Pilla will play an assortment of laugh-inducing characters while keeping you on your toes as to what's next. The show is directed by the hilarious Brett Maline and should have you chirping like a dolphin. Don't miss out!
Mentions: Show 8:30pm. Tickets HERE. $7 (plus $1.50 fee for tix bought online). UCB Sunset is located at 5419 W Sunset Blvd, Los Angeles, CA 90027. See this show alongside "Dumped in Space!!" starring Allyson Phillips and Courtney Sevener.